Back to Articles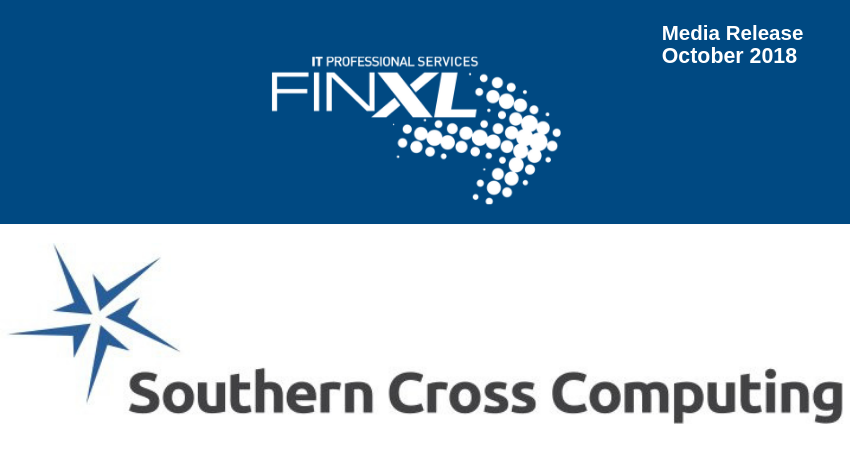 FinXL acquires leading SAP Consultancy
MEDIA RELEASE - 4.9.18
FinXL IT Professional Services (FinXL) is pleased to announce the acquisition of leading specialist SAP Consultancy and Services provider, Southern Cross Computing (SCC). Founded in Canberra in 1986, SCC started as an ICT Consultancy, commencing its focus on SAP services in 1997. It became an accredited SAP Services Partner in 2001, and is now a recognised SAP business support leader, servicing mainly Federal Government Departments.
SCC Managing Director, Paul McDonald, quotes "quality of consultants, flexibility, and SCC's ability to provide 'on the spot' support to SAP's Canberra clients that interstate companies were often unwilling or unable to provide, as its key differentiator. SCC is still the only SAP Services Partner that specialises in supporting Federal Government clients, and this is reflected in the growing number of sites that SCC supports in Canberra – over half the SAP sites in Canberra use SCC to help support their enterprise systems."
This prompted SCC to open their second office in Brisbane early this year on the back of further Government opportunity in Queensland. Whilst they have been growing steadily and consistently over 30 years, they have concluded that becoming part of a larger organisation with an existing national presence, broader client base, and complementary service offerings will be a fantastic business accelerator for SCC.
"We've considered many approaches over the years and formed a view of what our ideal acquisition partner would look like, and the opportunity it would offer our clients and the 'SCC family' post acquisition. Cultural fit was very important, as was a great industry reputation and the ability to offer our clients something more. FinXL ticks each of these boxes," said Paul McDonald.
FinXL's Managing Director, Tracy Thomson, commented that the purchase was "an excellent opportunity to acquire a highly regarded SAP specialist consultancy and project services provider with a substantial consultant base servicing major Federal Government clients, and a very experienced and talented team. SCC both complements and extends FinXL's existing business and provides a real opportunity for us to expand SCC's market reach and delivery of SAP services further afield, leveraging our established regional network and sales teams. Looking ahead, this important acquisition provides a strong platform for future growth across Australia and into New Zealand.
The SCC business adds another exciting new service specialism to FinXL's portfolio, adding 200 Consultants to FinXL's existing 1000 plus strong workforce across ANZ."
The successful Southern Cross Computing brand and all staff, trading from their current Deakin, ACT offices, will be retained as a new specialist division of FinXL.
For all media enquiries:
Monique Gibara, Marketing Manager
E: moniqueg@finite.com.au M: 0435427270