Back to Articles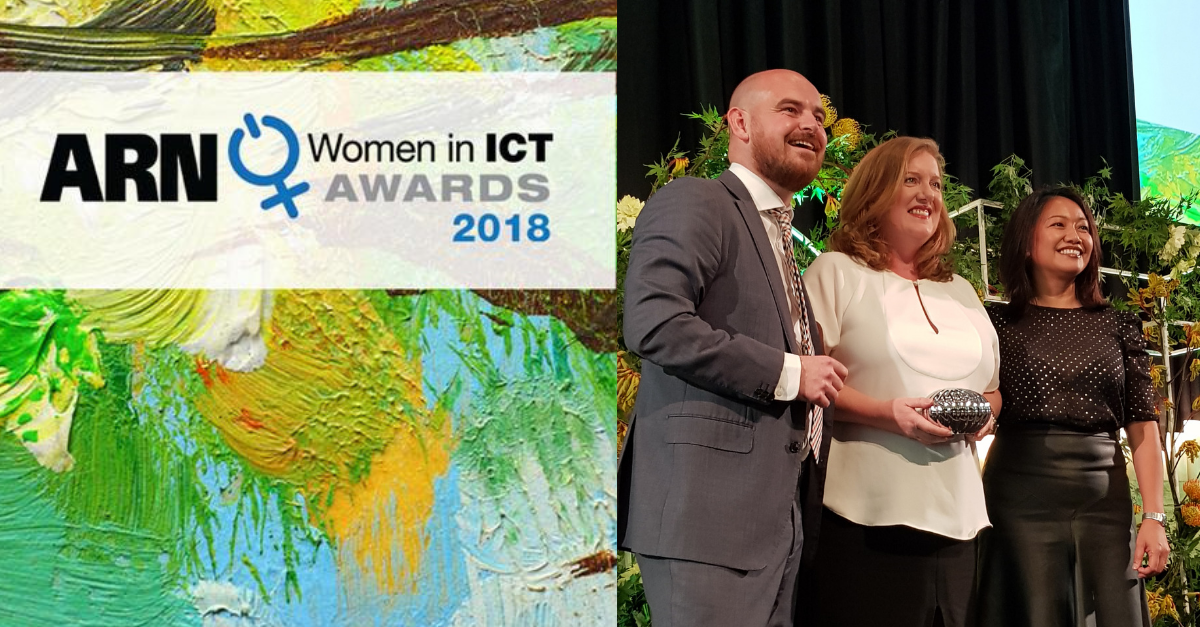 FinXL's Managing Director wins 2018 Entrepreneurial Award
Managing Director of FinXL Professional Services, Tracy Thomson has been recognised as the winner of the 2018 ARN Women in ICT Awards (WIICTA) in the Entrepreneur category.
Now into its seventh year, the ARN Women in ICT Awards (WIICTA) is a program that promotes and recognises the professional achievements of female talent in IT. The Awards program celebrates the achievements of top female talent who have become influential figures in the ICT industry.

FinXL's Managing Director, Tracy Thomson, says "the ANZ ICT industry is such an exciting and innovative industry and place to be right now, it's such a privilege to be recognised amongst such a talented group of female leaders and innovators in the Entrepreneurship category. FinXL's development has been a great journey and learning curve over fifteen years, and would not have been possible without FinXL's amazing team of dedicated staff and the many excellent women who contribute each day."
The Entrepreneur category award recognises the candidate who has achieved outstanding results in the ICT industry, an enterprising individual who has achieved success through risk-taking and proven initiative, often challenging the status quo in business in order to set up new ventures, products or new services.
This year saw more than 220 submissions, 70 individuals of which made the shortlist, representing more than 50 organisations in the most competitive line-up in the history of the awards. Finalists were selected by a shortlist panel consisting of ARN president and publisher, Susan Searle; ARN editorial director James Henderson and ARN senior journalist Julia Talevski and the winners were unveiled during a jam-packed ceremony at the Ivy Ballroom in Sydney.

ARN's judges advised "Tracy wins this award for building a multimillion-dollar business from scratch, through the launch of FinXL IT Professional Services in 2003. Fast forward 15 years and the consultancy firm has more than 1000 consultants working on client engagements across Australia and New Zealand, with a revenue run rate of $250 million."
For more information on the 2018 ARN Women in ICT Awards go to https://www.arnnet.com.au/wiicta/.