Back to Articles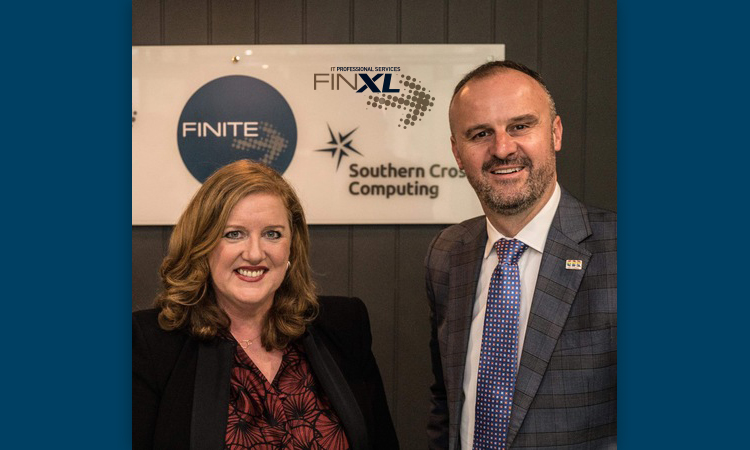 MEDIA RELEASE: ACT Chief Minister opens new Finite Group offices
In 2018, Finite Group acquired established SAP and ICT consultancy, Southern Cross Computing (SCC), a Canberra based firm with over 25 years' experience.

The teams across Finite, FinXL IT Professional Services, XLdigital and now SCC consolidated their operations in brand new offices located at 14 Moore Street in Canberra and earlier this week, celebrated the move with an official office opening ceremony.

ACT Chief Minister, Andrew Barr MLA, was amongst those in attendance and officially opened the new offices, surrounded by a number of clients, consultants, partners and staff of the Group.

"Finite Group is a top 5 partner to Federal Government and the consolidation of our teams and offices will help us provide an even higher level of service to our clients and consultants," said Paul Jewell, FinXL, National Services Manager.

Finite Group is committed to strong growth in Canberra, creating outstanding jobs and engagement opportunities for people across the Technology sector. The teams have commented on the strengthening of collaboration across the business and people are really excited about the quality of the new office central location, fitout and facilities.

"This move provides our clients and consultants with an excellent space to engage with our teams and to help us continue to grow and develop our increasing range of services", said Paul Jewell.
The Finite Group operates from nine offices across Australia and New Zealand supporting many of ANZ's leading organisations and Government departments. It offers a broad, diversified range of Technology solutions and multi award winning project and consultancy services from its 2400 strong workforce.



For all media enquiries:
Monique Gibara, Marketing Manager
E: moniqueg@finite.com.au M: 0435427270