Back to Articles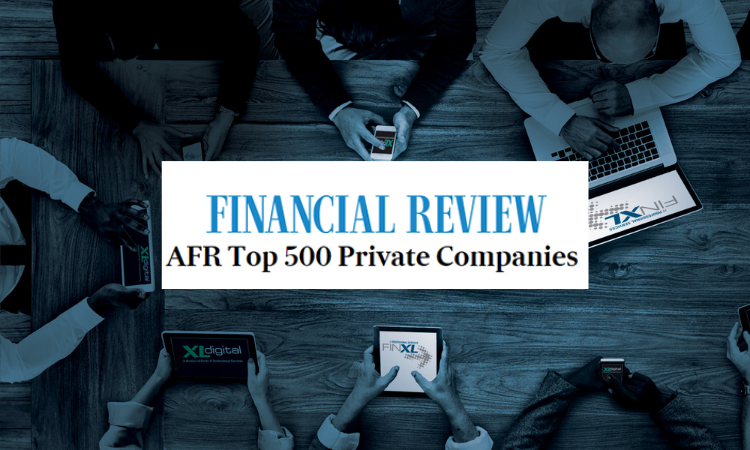 Finite Group "jumps" up the AFR Top 500 Private Companies List 2019
Leading technology services and people solutions provider, Finite Group, jumped 26 places to reach number 140 in this year's AFR Top 500 Private Companies List. Finite was also ranked 7th in the Top 50 best private enterprises for return on shareholder funds after tax.
At $450.8M Finite Group's actual revenues for FY19 came in higher than the published estimate of $448M, up 18.35% on the FY18 results.
Finite Group Managing Director, Tracy Thomson, commented that "the strong FY 2019 results acknowledged the considerable progress that has been made across each of the Group's business divisions, both here in Australia and in New Zealand. Our core Technology, Digital and Business Transformation service offerings are in high demand from clients across all the major sectors we service. The continual improvement in ranking each year is testament to the quality of our people and our ongoing commitment to putting our customers at the heart of everything we do".
FinXL, our consultancy and services division is now the larger Group contributor of both EBIT and Revenue, following continued organic growth and the successful acquisition of specialist SAP Consultancy, Southern Cross Computing, a year ago. Their ability to remain at the forefront of new technology and industry trends is driving their ongoing success.
Finite, our specialist recruitment company also posted strong results, with year on year improvements against all metrics (Revenue; Gross Profit; and EBIT) as client demand continued to grow in the Tech, Digital and Business Transformation recruitment sectors across ANZ. This was further boosted by the acquisition of Melbourne based Rowben Consulting in July 18, a highly respected niche Technology, Digital, Insurance and Superannuation agency.
The Group continues to invest in quality training and development of our sales and delivery teams, our facilities and our technology support systems. They have played an important role in securing the best talent for our teams and clients, and in meeting client delivery expectations. Other highlights include the expansion and relocation of our Canberra and Perth offices.
Despite a slowing economy, the Group is confident it will achieve excellent client, revenue and business growth over the next year, both organically and through potential synergistic acquisitions.
For further information please visit our Group websites: www.finxl.com.au & www.finite.com.au