Back to Articles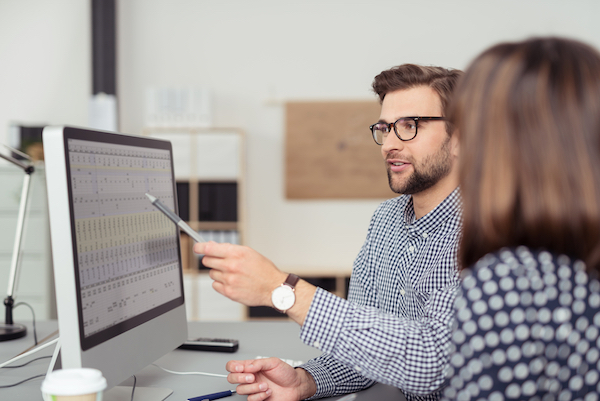 How to Build an Expert Cloud Team
Cloud professionals are the backbone of modern data storage and management. As more and more services transition to cloud-based technologies, having an expert cloud team becomes paramount for companies looking to maximise the advantages that cloud technologies offer.
Your cloud team needs to have a wide range of skills and capabilities and be able to work together to ensure the right mix of design, architecture, performance, and maintenance is achieved. Having the right kind of team in place also helps to establish an Agile culture in the company that is able to adjust on the fly where necessary to keep your business responsive and continually improving.
Hard skills
A good cloud team needs to have the technical or hard skills necessary to operate and troubleshoot your services. This includes:
Coding
Developers are needed to integrate different cloud services via the corresponding APIs or to provide custom application development for your organisation. They are also responsible for the provisioning process for cloud services and assisting architects with the technical requirements to deliver applications or systems. Usually cloud professionals will code in either Python or Java, but it is advantageous if they know both.
Database management
Database management needs to be handled by team members with knowledge of a database query language and related database platforms. This may be managed by a cloud architect or engineer with the skills to design and maintain cloud infrastructure components and maintain the cloud environment.
Multi-cloud management and integration
Multi-cloud deployments are increasingly common because organisations want the flexibility to select the best environments based on platform features or costs for different services. Therefore, it is highly useful to have professionals who are familiar with the major cloud platforms including AWS, Azure, and Google Cloud Platform. It's very common for businesses today to have multiple cloud services in operation simultaneously, meaning your team either needs individuals familiar with all of them or have in place a mix of staff that can cover the full range of cloud providers being used.
Cloud migration is also a complex process that isn't risk free. You need skilled cloud professionals that understand how to ensure critical applications remain accessible and that key data is protected from any potential security vulnerabilities.
Project management
Traditional project management skills are needed in order to manage team and broader organisational elements of operating the cloud environment. This includes Agile training, budgeting, and implementation needs. Project managers are additionally required to manage stakeholder relationships and to make sure implementation or migration program timeframes and project goals are met.
Certifications
Each of the major cloud providers has set up formal certification programs that can be highly advantageous for your cloud staff to have obtained. This includes AWS, Google, Azure, and Salesforce certification programs that involve ongoing updates to ensure knowledge and skills remain up to date. There is also (ISC)2's CCSP (Certified Cloud Security Professional) certification, which builds on the knowledge taught through the popular CISSP certification.
The complete package
In addition to the technical skills requirements that are essential for the implementation and upkeep of efficiently operating cloud hosted services, there are soft skills requirements for your cloud team too. This includes the need for strong skills across:
Communication
Teamwork
Adaptability, and
Problem solving skills
These soft skills help the team take full advantage of individual strengths and skill sets. Cloud migration and multi-cloud deployments are complex and it takes a wide range of individual and team skills to make them work effectively and to their full potential.
If you're interested in finding out more about what it takes to put together an expert cloud team, or you're looking for an outsourced solution that can take your business to the next level, talk to the cloud experts at FinXL.