Back to Articles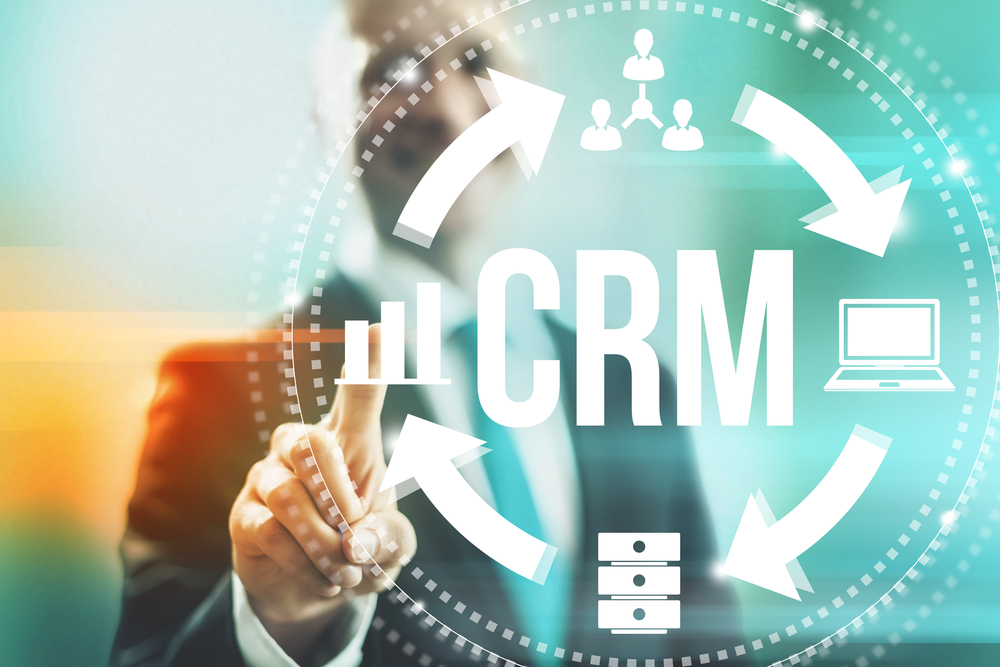 15 CRM Integrations You Need for a More Powerful 2020
While CRM software is already great at developing and managing business relations, you might be overlooking one of its most powerful features - integrations.
Your CRM is likely serving as the base hub for your customer interactions but by utilising integrations you are effectively introducing a whole host of support processes that can make the core software far more powerful.
What exactly are CRM integrations?
Have you ever been frustrated by having to work through tedious processes that require you going back and forth between multiple systems?
Or are you looking to have your CRM work directly with other tools and systems that you use every day?
Then integrations are for you.
A CRM integration is a seamless connection between your CRM software and a third-party application. This means that you can use your CRM for far more than just communicating with customers. Instead you'll be able to create better alignment and streamlined communications across your whole company.
So here are 15 key integrations you should look into:
1. Email
There's no way around the fact that you spend a lot of time in your inbox. Whether replying to customers or internal communications, email is the go-to tool. By integrating your CRM with your Gmail or Outlook inbox, you're able to log all of your emails and access useful productivity tools such as templates and sequences and see all of your CRM contact data without having to leave your inbox.
2. Connectors
Connector integrations allow you to customise specific tasks to create automated workflows.
Some of the best of these are Zapier, which automatically transfers information between your CRM and over 1,000 third-party apps, and Automate.io. With Automate.io, you can use over 100 tools to automate repetitive tasks. You can even use Automate.io to sync your CRM with systems such as Quickbooks and PayPal to manage invoicing or to connect to collaborative and project management tools such as Trello and Asana.
3. Calendar
Stay on top of key tasks by syncing your Google or Outlook calendar with your CRM. by implementing a two-way calendar integration with your CRM you can instantly log a meeting, create meeting notices, and send invites to meeting guests. It also allows people to book meetings with you based on your real-time calendar availability, cutting out the hassle of back and forth coordinating.
4. Social media
Social media has become an essential tool for many businesses, allowing them to build their brand and communicate directly with customers. By integrating your company's social media accounts with your CRM, you can gain valuable insights about your social audience and source data on the content they share and engage with. Social media integrations can also help streamline and automate posting. You can connect most popular platforms with your CRM including Facebook, Twitter, and LinkedIn.
5. Prospecting software
If you use third-party tools to help you identify and engage with prospects, you definitely want to integrate it with your CRM to streamline communications. By integrating a prospecting system such as LinkedIn Sales Navigator with your CRM, you can engage leads with personalised outreach using features like InMail.
6. Team communication
Using a communication tool such as Slack, you can improve team coordination and accessibility. When you integrate Slack with your CRM, you can directly use the chat functionality within Slack or within your CRM so you don't have to go back and forth between applications.
7. Forms and data collection
You can learn more about your leads and contacts through custom forms and surveys using tools like Survey Monkey or Typeform. Any lead data you receive through the forms can then be synced with contact data in your CRM to easily reference and analyse at a later time.
8. Calling software
If you ever host conference calls with colleagues or customers, calling integrations streamline the planning and execution of phone and video calls. By integrating your calling software with your CRM, your call details and the contact's information will be logged in your CRM for future reference and visibility. Some of the best calling software integrations include Zoom, Uber conference, Aircall, and CallRail.
9. Customer success
If your organisation uses a customer success software tool such as Zendesk, integrating it with your CRM can provide useful information such as access to customer help ticket data. You can also sync service activity to contact information in your CRM to stay up to date with the service needs of prospects and customers.
10. Proposals and documents
By integrating a document and proposal software tool such as PandaDoc with your CRM, you can send proposals and contracts from one central interface. Get contracts signed and automatically synced with your contact information within the CRM or pull CRM data directly into your documents.
11. Live chat
Having a live chat integration helps ensure that prospects who engage with chat software on your website can be captured as leads. Popular live chat tools such as Intercom can easily capture contact information and conversation history so you're prepared when engaging with those leads.
12. E-commerce
For e-commerce companies, integrating online shopping cart platforms with your CRM allows you to more critically understand your customers. If your company uses a Shopify store to sell products, you can automatically sync products, contacts, and orders so you have access to the most important shopper information. If your company uses Stripe to manage online payments, integrating it allows you to automatically add new contacts so they can receive quotes and it makes it even easier for customers to directly pay invoices and purchase orders.
13. Web forms
To save time on manual entry, the lead generation forms on your website and your CRM can be automatically synced. Integrating your CRM with web form software such as WordPress, Unbounce, or Mailchimp captures viable leads and ensures that your contact list is always up-to-date, without needing to perform any manual uploads.
14. Events
If your company facilitates in-person or virtual events, integrating your CRM with event management software is a helpful way to gain better insights on your event attendance and ticket sales. If you use Eventbrite for live event ticketing, integrating this system with your CRM provides insightful data about which contacts are attending your events, and how you can better connect with them in the future.
15. Video
If your marketing team uses video as part of their strategy, integrating a video platform such as YouTube with your CRM can provide valuable insights. Within your CRM, you'll be able to access data about what videos and messages are most successful with your audience, giving you greater leverage as you engage with potential customers.
Integrate your way to success
Ultimately, CRM integrations are very powerful resources that can help save you a lot of time by avoiding manual tasks associated with accessing systems and moving data. By setting up a powerful CRM at the centre of your processes and letting the integrations more efficiently manage associated tasks, it frees up resources to focus on leading your company to success instead of getting bogged down in repetitive tasks.
For more information on how you can use integrations to boost your productivity, talk to the tech experts at FinXL.