Back to Articles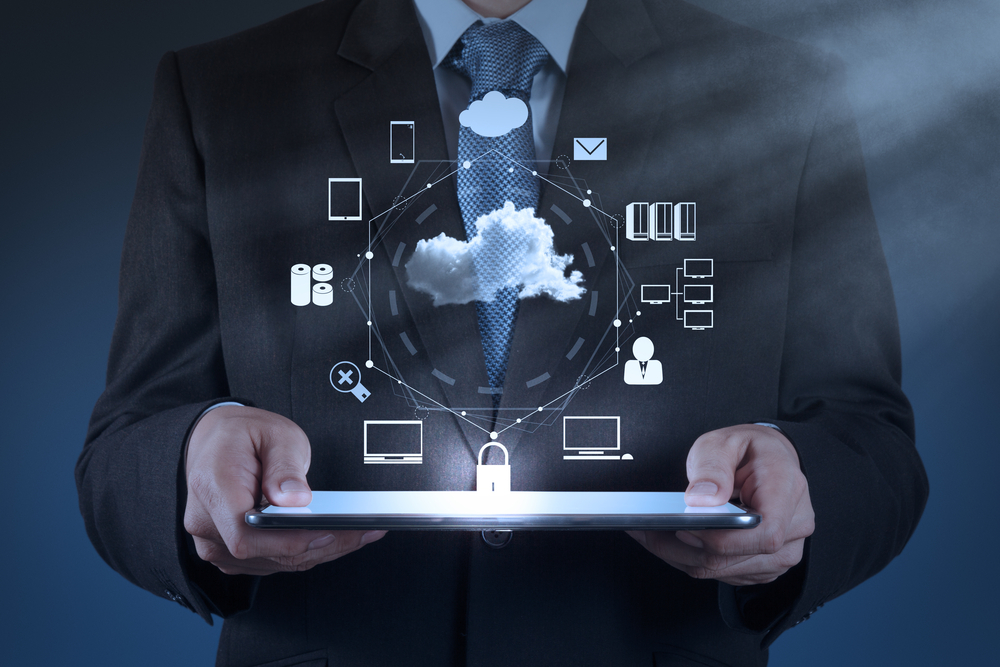 What on Earth is the Cloud? Explaining IaaS, SaaS, and PaaS
Software as a Service? PaaS?
Are terms like this giving you cloud confusion?
Don't worry, you're not alone.
The rapid pace of change in the computing landscape has created whole new ways of doing things as well as a raft of new acronyms to describe them.
In this article we'll take a closer look at what "the cloud" really means and how it is reshaping workplaces and the way entire industries do business.
What is the cloud?
Put simply, "the cloud" is an abbreviation of the term cloud computing, which refers to the idea of using an externally located computer rather than the one sitting on your own desk. It means that businesses no longer need to rely on in-house hardware to store data or run programs and can instead choose to pay an external provider for these tasks.
By running an application in the cloud, this gives you access to the power of dozens or hundreds of connected computers that could be hosted somewhere in your city or even on the other side of the world. And the purchase and operation of these machines becomes the responsibility of your cloud host.
Why has cloud computing become so important?
Using a cloud host, it means companies can have access to the latest technologies for a known price without the hassle, risk, or cost of continually needing to upgrade hardware or software. Another reason the cloud has taken off in such a big way is that it allows organisations to provide sophisticated apps to many users simultaneously at any location in the world. The age or specification of each user's computer is no longer a limitation for what can be operated. For flexible workforces where people need access to files or apps on multiple computers at different offices or on their home laptop, cloud computing becomes vital. You can essentially work from anywhere in the world - all you need is an entry level computer and an internet connection.
Now that we've gone through the basics of what the cloud is and why it's become so popular, let's look in more detail at the types of services available in the cloud:
SaaS: Software as a Service
Software as a Service, also known as SaaS, is the most commonly used option in the cloud market. It means users can operate a piece of software from any computer without having the program physically installed on the device. The software is hosted from a central external location, accessible via the internet, and the upgrade and operation of the software is the responsibility of the SaaS provider.
Some of the most popular SaaS offerings are the free Google suite (Docs, Sheets, Slides) as well as paid options such as the file storage service Dropbox or Customer Relationship Management software like Salesforce. Many of the paid SaaS subscriptions often have a low cost or free tier with limited capabilities as well as options suited for individuals, small businesses, and large enterprises.
The majority of SaaS services can be accessed via a web browser, meaning no downloads or installations are required at all. Users just log on from any internet connected device to use the service. Another key benefit is the elimination of the need for IT staff to install, manage, and upgrade applications across multiple computers.
IaaS: Infrastructure as a Service
The most well known IaaS providers include Amazon Web Services, Microsoft Azure, or Google Compute Engine. Infrastructure as a Service (Iaas) offerings mean a resource or service such as computing power or data storage are operated by an external provider. This means that cloud computing is made available through virtualisation technology where servers and storage are outsourced through a "virtual data centre". Clients can access and monitor resource usage as if it were hosted in their own data centre, without all the cost and challenges this normally entails.
Iaas is the most flexible cloud model as resources are essentially purchased as needed. Unlike using a fixed price model favoured by SaaS offerings, IaaS usually relies on a consumption based model whereby users pay for how much data storage or computing power they use each month. This model works well because IaaS offerings are usually highly scalable so that companies can start with low cost IaaS usage and increase as needed as their company grows or the number of customers increases. Users also have a large amount of control and visibility of their resource use via self service access and monitoring dashboards.
PaaS: Platform as a Service
Platform as a Service (PaaS) means that an external party such as Google App Engine or Force.com delivers a framework for developers so that they can then build and create their own custom applications. PaaS essentially provides a platform for software creation, delivered via the web, that enables individuals or smaller teams of developers to have the freedom to build specialised software without having to worry about maintaining operating systems or updates.
As PaaS relies on virtualisation technology, it means that any usage of a platform can be easily scaled up or down with the needs or size of the business. It provides a variety of services that are accessible to multiple users and also simplifies the situation for users by integrating web services and databases. Users can concentrate on building and coding rather than the operation and upgrade of the platform.
Embracing the cloud
There are many reasons why most businesses now rely on the cloud rather than in-house hardware, infrastructure, and platforms. It is more flexible, more convenient, less complex, and in most cases also more secure. This is because you can rely on the resources and know how of the huge cloud providers rather than on a small in-house IT team. It also means you are always using the latest generation software and hardware technologies.
Talk to FinXL if you'd like to find out more about how cloud technologies can be utilised to help your company operate faster, leaner, and more successfully.