Back to Articles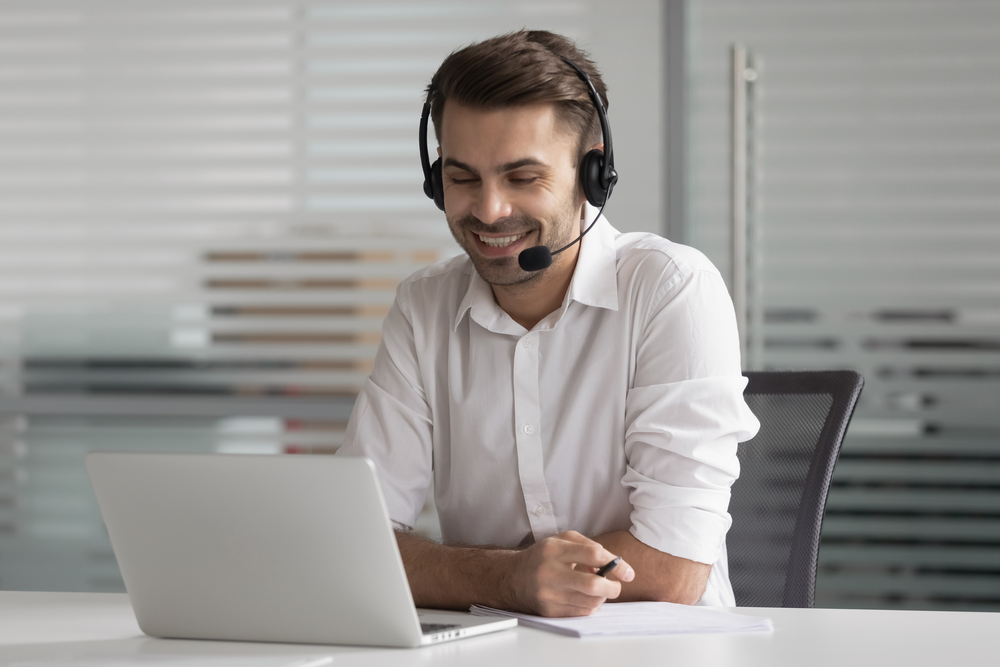 The Best Software Tools for Video Conferencing
During these uncertain times, more and more people are working from home. Which means their ability to communicate with coworkers and clients can be immediately impacted. That's where the benefits of video conferencing come in.
Only a few years ago, there were very few high quality video conferencing software platforms available. Especially low cost ones. But now that Australia is finally getting some better internet speeds and some newer video conferencing software tools have appeared on the scene, there are now some great options out there from well established and newer platforms.
This article will guide you through some of the best of the range of video conferencing software tools out there. So you won't need to wade through the second rate ones that can often leave much to be desired.
Zoom
While there is also a paid version available, Zoom offers a free version of the platform that is very capable and offers a great user experience. The free tier allows for one on one as well as group meetings of up to 100 people. The main limitation being that if you wish to hold a group meeting of more than 40 minutes duration, at least one member must have a paid subscription.
The free features include desktop and app screen sharing, annotations, and whiteboarding. There are also plugins available for Microsoft Outlook and Chrome that you can use to make scheduling meetings easier. Zoom has proven itself to be very stable, offering great video and audio continuity. For a free product, it is very hard to go past.
Mircosoft Teams
Microsoft Teams is Microsoft's fasted growing app for a good reason. Not only does it allow you to chat with teams of 2 to 10,000 in one place, you can also have quick conversations with your colleagues via the chat function. Its handy features also allow you to share files, share agenda notes and keep track of to-do lists. Microsoft Teams makes the recording of your meeting immediately available.
There is also a Teams phone app, where you can get immediate access to all of your apps, documents, chats and conversations.
Right now, Microsoft are making Teams free for your team for six months. Find out more here.
Skype
Skype was the original name in internet calling. It has slowly added to its capabilities list and its video capabilities now extend beyond just being able to video chat with a family member, supporting video conferencing with up to 50 people.
Ease of use is enhanced by the ability to use Skype in a browser, so you can just email an invite to establish a video call without the need to install the app. It also includes some other useful features such as screen sharing, live subtitling, and the ability to record your video calls to refer back to if needed. For business users, Skype also offers a paid tier that includes Microsoft Office integration, improved security, and the ability to support conferencing for up to 250 users.
GoToMeeting
GoToMeeting is a premium video conferencing platform that features a great user interface and range of features. It offers three pricing tiers to suit professional, business, and enterprise users. While it doesn't offer any free versions, you can however opt for a 14 day free trial to test out if the platform is right for you.
The platform is very feature rich, with one of its highlight features being how mobile friendly it is. It gives you the ability to create and launch a video conference directly from your smartphone, a great feature most other platforms simply don't offer. Other features include HD video, screen sharing, a commuter mode, Siri voice commands, and a Slack meeting launcher. The higher tiered plans also offer note taking, transcriptions, and keyboard and mouse sharing.
Another benefit of GoToMeeting, is it forms part of the larger "GoTo" software suite that includes GoToWebinar and GoToTraining. So if you're already using GoToWebinar for online events then it makes sense to go with GoToMeeting too.
At the end of the day, GoToMeeting is a great option simply due to its ease of use. While it doesn't have every feature out there (it doesn't yet include a polling feature), it is still feature packed and competitively priced so well worth your consideration.
Google Hangouts
Google is another company that offers both a free and paid version of its video conferencing software. While the free version is pretty light on features, it can be used directly from your browser as well as supporting apps for Chrome OS, iOS and Android. The paid version, Hangouts Meet, is a part of the G Suite office productivity platform.
Hangouts Meet has been developed with client conferencing in mind, which it achieves through features such as the ability to use a web app so there's no software to download. Another standout is that it also offers a dedicated dial in number, which makes it simple for employees or clients to dial in when they're on the move and helps ensure line quality is maintained.
One of the big benefits of Google Hangouts is that since the recent impacts of the coronavirus outbreak, Google has provided some of the enterprise level features for free such as meeting sizes of up to 250 people and the ability to record to Google Drive.
Staying connected
Whether you've recently chosen to work from home or circumstances have made that decision for you, you don't have to miss out on staying connected. The current suite of video conferencing tools available offers very high quality audio and video as well as a host of handy features to improve your conferencing experience. Whether a one on one conversation with your manager or a multi-person meeting with your whole team, rest assured there's a video conferencing platform available to suit your needs.
If your work situation has changed recently and you'd like to talk to some experts in the tech space about how to best position yourself for the near future, talk to the experts at FinXL.