Back to Articles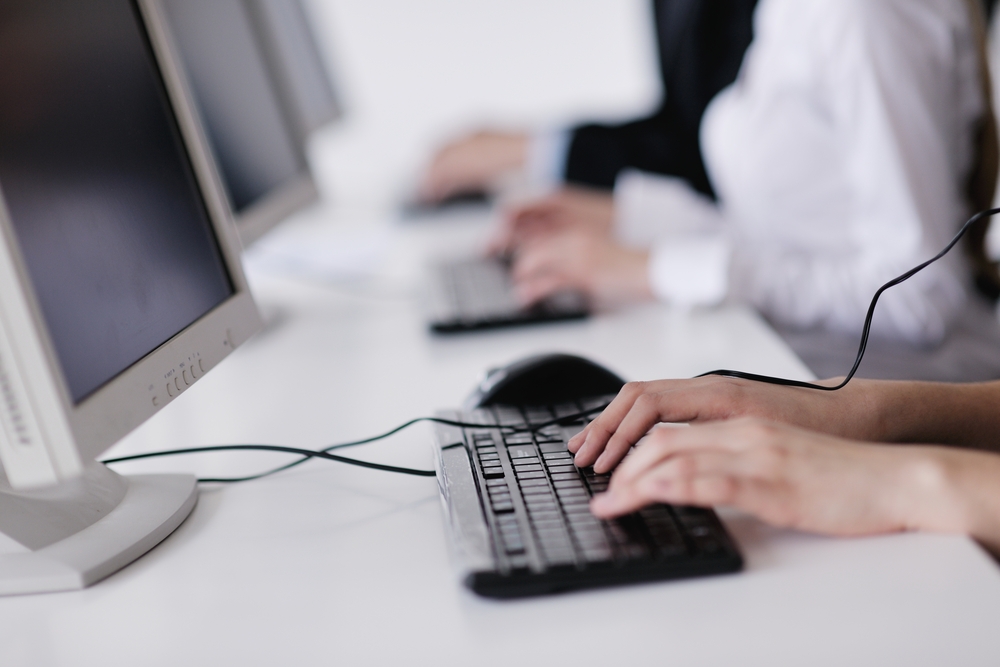 The Top 5 Tips For Setting Up Your Help Desk Management System
Your help desk is the focal point of your customer service. It allows you to provide customer-centric responses, organise your service team, and develop a workflow that allows you to keep track of all your customer interactions.
Your help desk management systems need to be well designed and operated to make sure you don't get bogged down in the administration side of things. Which always inevitably leads to headaches and a poor customer experience.
By developing a well thought out system that includes all the tools your team needs, you can create great and reliable customer service. This guide provides some important tips for setting up a robust help desk management system so you can boost your brand, put a smile on the face of your customers, and keep them coming back.
The Top 5 Tips
1. Just the ticket
The most important aspect of a strong help desk management system is to treat every customer interaction as an individual ticket. This serves three main aims.
Firstly, it allows your team to properly track every single customer interaction and to know which cases are still open and haven't yet been resolved.
Second, it gives your team a complete record of every interaction so you have up to date information on all your customers and interactions.
Lastly, it communicates to your customers that every customer request or query is important. It demonstrates that your customer service process isn't just a black hole where they get in touch and then never get a proper resolution.
Treat every service request, whether it's a phone call, email enquiry, in person conversation, or online request as a separate ticket. That way nothing gets lost in the system and all queries are treated equally.
2. Don't reinvent the wheel
A good help desk system needs the right software but that doesn't mean throwing out the baby with the bathwater. There are plenty of free and paid software options that allow you to build on your existing processes rather than needing to start from scratch. While you may be tempted to start with a clean slate, this can confuse your customers who are used to your existing system as well as require completely retraining your customer service staff. So instead of starting over, design your help desk system around what already works in your current system, but refine and streamline it with any new software systems you adopt.
3. Always think user experience
It's called customer service for a reason. It's about the customer. You might be distracted by trying to set up the most streamlined system possible to cut down on service team actions but never forget that it's the overall experience of your customers that matters most. So make sure all interactions are simple and interfaces are clean and well laid out. Regularly seek feedback from real customers, so you understand what they like most and least about the system so you can continually improve it. And make sure that the customer is aware of the process each step of the way. Which leads us to the next important tip...
4. Be transparent
Always be transparent with your customers. Be honest and direct with information you provide and make sure the communication process between your customer service reps and your customers is clear. This includes sending an initial response with the ticket number once a query is received, and providing information on what is happening to resolve each ticket. For standard requests, inform the customer of the time frame they will receive a response in such as 24 or 48 hours so they don't have to keep following up with you. If there are more complex issues that will require a longer timeframe to resolve, tell the customer so they're aware of what's going on.
5. Don't rush it
Scaling your business and your customer service to match it should always be a top priority. But be careful that you don't try and grow so fast that your systems can't handle the expanded customer base. Also remember that you need to be scaling your customer service team as your business expands. Expanding too fast without having in place a realistic roadmap risks alienating your customers as their wait times for resolutions blow out and you burn out your customer service staff.
The Last Word
Having the right help desk software and system in place is extremely important. But remember that your help desk is only ever capable of so much. Providing a great customer experience also involves having a great team that knows your products and your business inside out and understands how to communicate clearly and resolve customer issues professionally. So no matter how good your system is, you still need the right people to make it all run smoothly.
If you need help improving your help desk management system or are looking to build a dynamite customer service team, talk to FinXL here.