Back to Articles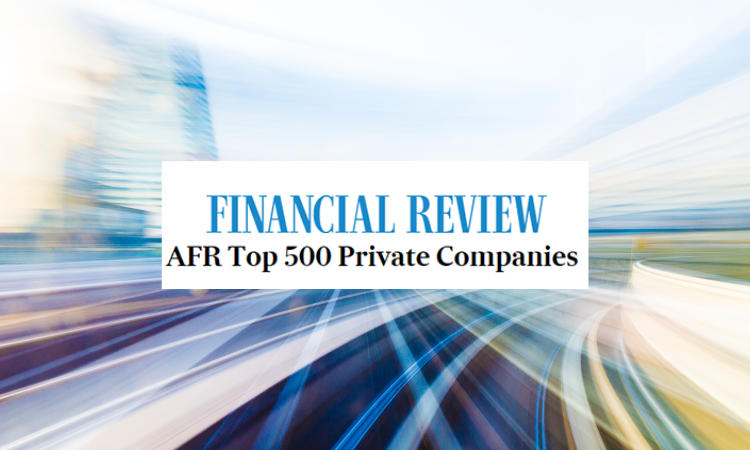 FinXL's Parent in the AFR Top 500 Private Companies List 2020
FinXL's parent, leading technology services and people solutions provider Finite Group, featured at number 149 in this year's AFR Top 500 Private Companies List published on September 7th.


Finite Group's $440M of annual revenues for FY20 was down by 2.4% on the previous Financial Year, reflecting the more challenging business conditions resulting from the COVID-19 pandemic that impacted the second half performance.


Finite Group Managing Director, Tracy Thomson, commented that "lessons from past downturns, along with a deliberate focus over the past few years on diversifying the Group's client base and services across ANZ, have held us in good stead to weather the strong and ongoing headwinds from this unprecedented pandemic. In terms of business performance; the second half of the FY20 Financial Year was tracking to be our best yet, before COVID-19 put the brakes on. Nonetheless, I am very proud of my team's exemplary performance and resilience given the tough market conditions, particularly from March through until June. Overall, Group Revenues for FY20 were down by $10M Year on Year, whilst underlying profitability grew slightly through tighter cost management control. I believe that these results will prove to be remarkably healthy when compared with many.


Implementing a quality technology solution to enable hassle-free 'Working From Home' late in 2019 also undoubtedly helped to place the Group in a good position, with tools such as Microsoft Teams and DocuSign, really coming into their own. We also used this slower period to progress the implementation of our all new Group CRM, Mercury xRM, as this leading UK product's ANZ launch partner. This is now live and fully functional, giving each part of the business some great new support aids, driving automation and productivity for improved delivery outcomes!
​

To summarise, the Group is well positioned to return to growth later this Financial Year, providing market forces don't continue to work against us. Many of our offices have had an encouraging new business start to the year and we are fortunate that our core Technology, Digital and Business Transformation service offerings, along with our specialist SAP advisory and Insurance and Superannuation divisions remain in demand from clients across the major sectors we service. Potential synergistic acquisition enquiries will also continue to be welcomed."