Back to Articles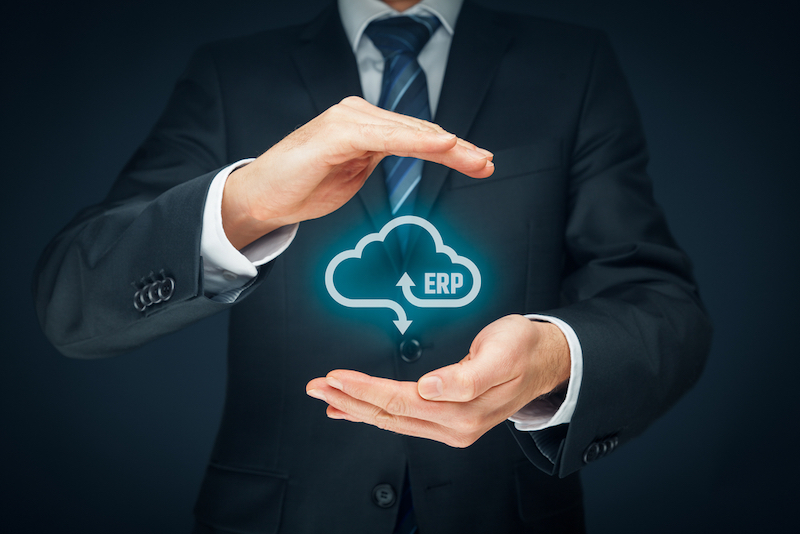 Cloud ERP Provides Agility and Makes Financial Sense
IT leaders are always having to balance the need for additional infrastructure capacity with the need to reduce capital expenditure. It's a difficult problem because you never want to be in a situation where capacity is hindering growth. But you also don't want too much capital tied up in underutilised assets.
That's why the cloud is so vital to the digital economy. Being able to scale quickly allows your organisation to grow and take advantage of new opportunities. And moving to the cloud not only improves agility, it can cut down on the time and expense involved in costly IT procurement processes.
By using a pay per use model, the cloud offers a clear path to increased capacity without the hefty up front capital costs. And one of the most cost effective strategies to implement is cloud based ERP.
What Is Cloud ERP?
Cloud ERP is an increasingly popular solution for small and medium sized businesses to conduct their enterprise resource planning (ERP). This means that the group of applications that help organisations collect, store, manage, and analyse data is all operated from the cloud.
ERP management software is widely used across various departments including marketing, accounting, and service delivery. The software is highly effective at providing integrated real time views of business resources and processes.
The Benefits Of Cloud Based ERP
Moving to a cloud based ERP offers a wide range of benefits including:
Improved cost effectiveness

- decreased operating costs are possible due to the standard pay per use (per user, per month) fee model that most providers offer.
Simplification

- cloud ERP solutions provide access to a suite of ERP apps to users over the internet. As the software doesn't need to be installed on computers and can usually be accessed directly from a web browser, it greatly simplifies things and doesn't tie any one user to any one machine.
​
No more IT obsolescence

- as software evolves, new tools emerge, or applications become more hardware intensive, this can mean legacy software installations become unusable. Or organisations find themselves having to rely on outdated software. Cloud based ERP faces none of these problems.
​
Better business intelligence

- cloud technology means organisations can access data remotely without the need for complicated IT configurations or large numbers of IT staff. This can be invaluable for sales and marketing staff who need access to real time data when away from the office in order to better understand and improve the customer journey.
​​
Improved security

- modern cloud vendors have very secure hosting environments. They have to in order to protect their large customer base and the knowledge that they have a lot to lose if they are subject to hacks or data breaches. Therefore cloud vendors invest a much higher amount into the security of their systems than the average SME IT department could ever afford - leading to an overall more secure operating environment.
Time To Make The Move?

​
Ultimately, moving to a cloud based ERP is about improving scalability and agility. It allows your businesses to respond quickly to changing business conditions, take immediate advantage of new tools or software services, and avoid getting bogged down in IT procurement to remain up to date and competitive. The benefits are too important to ignore.
​
Today, very few organisations want to find themselves specialising in hardware and infrastructure. The skills and resources needed to do so can provide greater value elsewhere in the business. So if you're looking to evolve your IT systems to take better advantage of what the cloud has to offer, talk to FinXL.