Back to Articles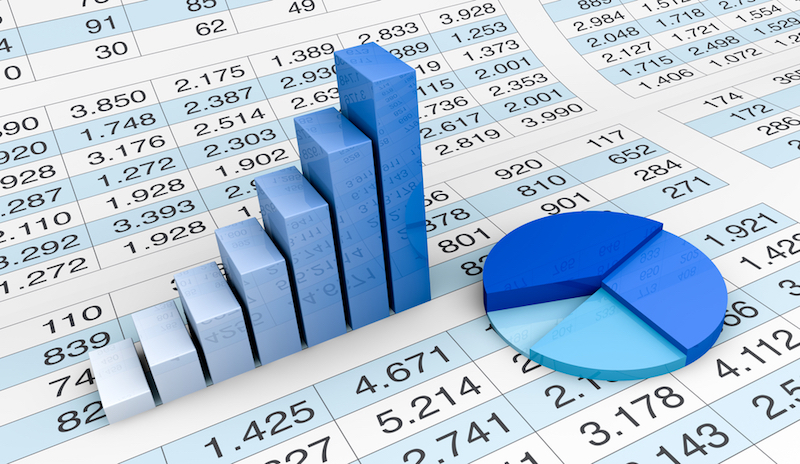 Excel Is Good, But It's Also The Enemy Of Great Business Operations... Here's Why
There's no doubting the utility of Microsoft Excel. It's probably the best piece of software Microsoft has ever developed. It has a huge number of capabilities beyond what most people realise and doesn't suffer from many of the annoying features or shortcomings of other software in the MS Office suite (I'm looking at you Word).
To sum it up, Excel is great. But it might actually be holding back your business. In this article, we explore Excel's strengths and weaknesses and why it might finally be time to break up with Excel.
Born To Excel
Microsoft Excel has been the mainstay of spreadsheet software for decades. And rightly so. It's essentially the most popular and widely used business intelligence tool ever developed. For smaller businesses, it remains a useful and effective tool for basic tracking, calculations, and analysis and it isn't going away anytime soon.
But in the age of big data, Excel has many important shortfalls. As data volumes increase, and as people become accustomed to viewing and using data in more user friendly ways, Excel's limitations emerge. Relying on it can reduce the efficiency of staff and limit opportunities for business operations to be fully optimised.
Where Excel Can Let You Down
At a basic level, the larger your organisation and the greater the volumes of data you're dealing with, the more likely it is that overreliance on Excel can cost you. But let's look in more detail at Excel's weaknesses:
Limits Potential For Richer Business Intelligence
Because Excel displays all the data all the time, it can be difficult for the average person to interpret all the raw data at once. It can be complicated to decide what data is important and what isn't and it can be particularly hard to generate insights just from spreadsheets full of numbers. What is really needed here is visualization dashboards and tools to highlight the most important aspects of a data set.
Lacks Agility
Spreadsheets do one thing really well - record and evaluate two dimensional data. But once you want to start generating more in depth insights it begins to fall over. As spreadsheets record more complex or multi-dimensional data, they become slow and cumbersome to use. They can also become problematic to update using real time data.
Susceptible To Human Error
As your business grows, so too does the amount of data you generate. And if this data has to be manually entered and manipulated in Excel, the potential for human error to come into play increases with it. A single incorrect calculation or formula can have cascading effects on hundreds or thousands of cells throughout a spreadsheet. Identifying and fixing these types of errors can be time consuming and extremely frustrating.
It Isn't Collaborative
Excel spreadsheets, or the key information they contain, are not easily shared among a large number of employees. This is especially the case for accessing data that may have been collected and managed by a different department. Collaboration across departments is important for many tasks including forecasting, preparing budgets, and creating sales or marketing campaigns. So this can be a major shortcoming. If Excel files are shared around, it can be difficult for teams to keep track of them, mistakes can occur and be hard to pick up, and outdated versions may be sent inadvertently. Dashboards are much more effective ways of communicating important data across the entire enterprise.
Inferior To Other Business Intelligence Platforms
There are many specialised SaaS products now available on the market that have far superior analytics, visualisation, and collaboration tools than Excel can provide. Many of these platforms are designed specifically to be intuitive and user friendly so that a large number of people from different departments can get access to the information they need without having to wade through mountains of data in spreadsheets to get it.
Some of the best analytics and BI platforms currently available include:
IBM (Cognos Analytics)

Tableau

SAP Analytics

Salesforce Einstein Analytics

Oracle Analytics Cloud
Elevate Your Business Intelligence
Moving away from Excel and implementing a specialised business intelligence platform can be a game-changer for your business. It allows you to instantly convert data into useful visual charts, graphs, and tables. Dashboards are far more intuitive and can be customised to display only the data you need or adapted to suit non-technical users. Your staff can more easily communicate, collaborate, and generate insights and reports that make full use of the data you already have available.
With a concentrated view of the real time state of your business, as well as greater opportunities to generate actionable insights, reduce costs, and increase sales - leaving behind Excel might be the best move you make this year. To find out more about maximising the value of data in your organisation, talk to FinXL.