Back to Articles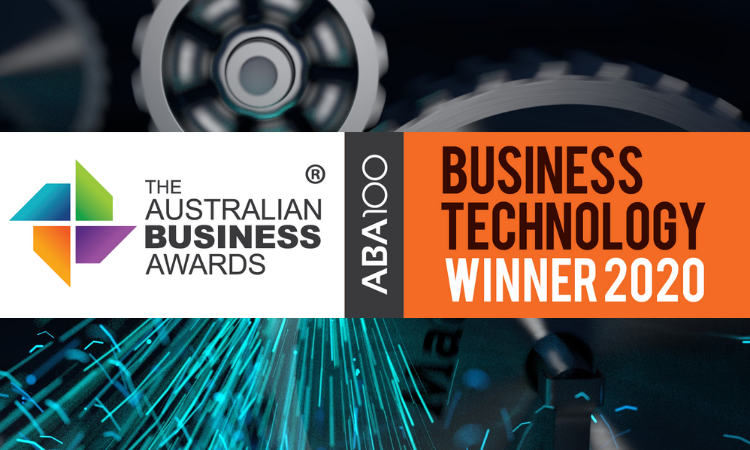 FinXL Wins ABA100 Award for Business Technology
FinXL IT Professional Services has been recognised in this year's ABA100 Australian Business Awards in the Business Technology category.
Tracy Thomson, FinXL's Managing Director commented "this award affirms our commitment to source the most relevant and innovative new technology for our business needs. This is also great recognition for the talented and hard-working team that put so much effort into the analysis of our detailed business needs, prioritising those key processes and features that will make a difference to our workflows and productivity going forward, and ensuring fitness-for-purpose against the different solutions on offer from around the globe."
Thomson goes on to add, "this is FinXL's fifth successive ABA award win and we couldn't be prouder. It not only reinforces the innovative business processes and continuous improvement initiatives that we have in place, but also recognizes the strong team culture and enthusiasm that prevails within, demonstrated in practice by individuals always willing to go the extra mile to ensure we evolve with best-in-class solutions that accurately match our core business technology needs. We're thrilled to win this award."
Now in their fifteenth year, The Australian Business Awards program provides notable opportunities for high-performing organisations which implement world-class business initiatives and develop innovative products and services, to be acknowledged and honoured for their achievements both nationally and internationally. The national winners are benchmarked in the international chapter of the program at The World Business Awards whereby participants are provided with the unique opportunity to benchmark themselves against the top performers globally.
"Each year the ABA100 Winners are recognised for the successful development of new and improved products and services and for implementing business processes that improve efficiency and performance," said Ms Tara Johnston, ABA's Program Director.

"A culture of continuous improvement consists of incremental initiatives and innovations to achieve best practices. An innovative working approach also appeals to employees with higher levels of creativity and lateral thinking, helping organisations to hold on to their best talent," Ms Johnston added.
Organisational participation in the Awards include private companies, public companies, multi-national subsidiaries, non-government organisations, educational institutions, government departments, government agencies, local government and statutory bodies operating in Australia.
For more information on The Australian Business Awards and the 2020 ABA100® Winners, visit australianbusinessawards.com.au.