Back to Articles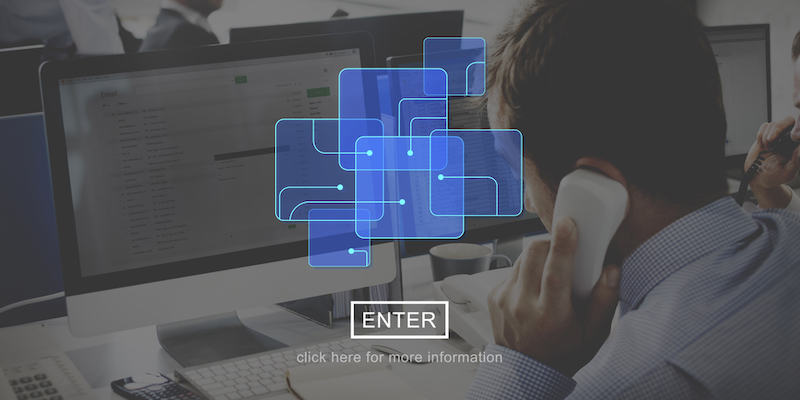 5 Help Desk Tools to Streamline Your Customer Service
Customer care has always been vital to the success of any business. Today this is even more so when customers are increasingly facing uncertainty. They need information, advice, and their issues attended to, and they need it fast. Your business therefore must have the tools to ensure a successful customer experience journey.
Help desk tools go a long way in streamlining your customer care efforts. They bring features such as automation, collaboration, and scalability to customer care processes. These features make your customer care more effective and more efficient.
But what exactly do help desk tools do, and what benefits can they bring to your business? More importantly, what choices of help desk tools are available? Let's take a closer look at these questions.
What Do Help Desk Tools Do?
By design, help desk tools streamline your customer care processes. They offer a centralised system for dealing with incident tracking, customer issues and provide analytics on the quality of your customer service. By automating many of these customer tasks, such as ticketing, answering customer queries, and categorising incidents, these tools help you to provide the best possible experience to your customers. With it, you can resolve issues faster and more efficiently.
Some of the main benefits of using help desk tools are:
You can keep track of customer service issues. By keeping your customer care centralised, all role players are aware of customer issues and can keep track of them.

Customers can keep track of their service issues. Incorporating self-service solutions enables customers to follow their service issues.

It increases efficiency in your customer care operations. By automating many facets of your customer care pipeline, you'll be able to respond to the customer quicker, track the issue and resolve it more efficiently.

It increases productivity. Providing the best tools to your customer care agents helps them perform better. They can use a structured workflow to resolve problems effectively.
Which Help Desk Tools to Use?
We know picking the right help desk tools can be overwhelming and time consuming. There are so many available, each with different features and benefits. And the tempo at which they release these tools shows no signs of abating. With this guide, we aim to cut through the confusion and make choosing a tool easier.
Let's take a closer look at some options you can consider.
SolarWinds Service Desk
SolarWinds Service Desk, a SaaS help desk service, offers intelligent and powerful features. Being a SaaS, no installation is necessary, and it integrates seamlessly with over 200 cloud applications.
It functions as both a service desk and a helpdesk and offers all the tools you'd expect. Some of its features include smart ticket routing, automated workflows, integrated asset management, and a self-service portal for customers.
SolarWinds also includes an AI-powered knowledge base that can equip employees with resources to solve problems quickly and efficiently.
Freshdesk
Freshdesk may be one of the best help desk tools on the market today. It's built on a scalable architecture, and its pricing plans make it suitable for a variety of businesses.
It's an end-to-end help desk solution with features such as ticket management, social media integration, a self-service portal, time tracking, unified email with sorting and routing, and powerful analytics.
It also features some of the best mobile apps that allow you to take your data with you. If you want to increase the quality and efficiency of your customer care, you need a service like Freshdesk.
Zoho Desk
If your business is customer centric, Zoho Desk may be the help desk tool you need. It has all the tools necessary to boost your customer care processes, analytics, and productivity.
Its features include multi-stakeholder process management, a self-service portal, social media integration, and an AI assistant, all geared to deliver excellent customer service to your customers.
AnswerDash
AnswerDash aims to reduce interactions with support staff to the minimum. By using AI, it can predict customer questions based on your website content or user profile before the user starts a ticket. This saves not only time and resources, but also money.
The AI uses an inference engine that executes defined instructions under certain circumstances. In practice, this delivers customer support very effectively and can predict and deliver content based on a user's profile. If a query can't be dealt with by the AI, it's then automatically routed to an agent.
If you need a self-service focus and you want to save costs in the process, AnswerDash may be a solution.
Help Scout
One of Help Scout's best features is its shared inbox that allows you to manage conversations at scale. Having multiple mailboxes for each shared mail address helps you to keep everyone on the team on the same page and solves the difficulty in collaborating between numerous departments.
It also offers the option of embedding help articles on your website. With this, customers never have to leave the page to find answers. Other features include best in class reporting, a lot of integrations, and a good API, all which improves your customer's experience.
Conclusion
Ultimately, it's simple. Using a help desk tool will improve your customers' care journey and set you up for business success. If you would like to find out more about how you can streamline your customer care processes, feel free to talk to the experts at FinXL.