Back to Articles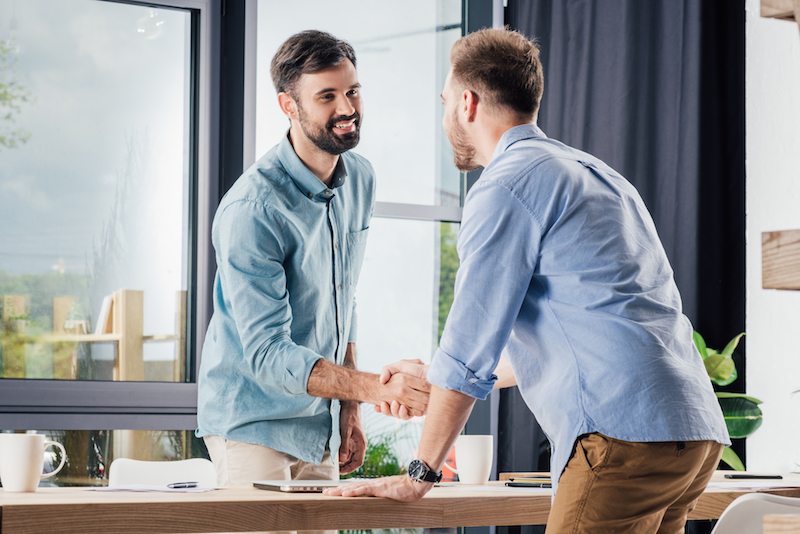 Why Trust, Empathy & Reimagined Digital Experiences Are The New Trump Cards
It's a new year. Luckily, because the past year is definitely not one that the world will easily forget. The global effect of the COVID-19 pandemic has been profound. Its effect on business has, in some cases, been devastating with a multitude of businesses facing less revenue, lay-offs, and in the most extreme cases, closure.
To combat this, businesses have adopted new ways of working, marketing, and engaging with customers. Whether this has involved the adoption of new technologies or changing processes to adapt to the "new normal", many have found that adapting is vital to surviving.
Despite this, one thing has remained constant, and that is the importance of delivering a stellar customer service experience. Actually, it may now be more emphasised than ever. The thing is, just as businesses may be struggling, so are customers. They're overwhelmed by uncertainty and insecurity and they need answers to their questions.
So, in times like these trust, empathy and reimagined digital experiences are what shapes fantastic customer service and a successful future for your business.
Why Earning The Trust Of Your Customers Is Critical To An Ongoing And Successful Relationship
Earning the trust of customers has always been vital to building long lasting and fruitful customer relationships. It influences customer loyalty and, let's face it, loyal customers are returning customers. To put it simply, customers won't buy from a business that they don't trust.
But, according to consumer research by Salesforce, things have changed and during a global pandemic trust became more important than ever. In fact, 82% of customers now agree that a business's trustworthiness is more important than it was a year ago.
Also, 90% of customers say how a company acts during the crisis demonstrates its trustworthiness and 99% say that companies need to improve. Therefore, it's vital that businesses stick to their values during the hard times as those who do are in a strong position to form deep connections with customers who are looking for businesses they can align with.
It's Not Just Trust, It's Also About Empathy
As we've mentioned, customers are going through hard times. During such times, they need a business to demonstrate empathy and an understanding of what they're experiencing. This goes far further than the usual personalised approach customers have become accustomed to during the last few years.
To accomplish this, businesses need a unified approach in which their sales, service and marketing departments are truly aligned with a single view of the customer. In this way the customer feels like an individual with unique needs, no matter who they're dealing with. This not only provides certainty in uncertain times, but it also boosts a business's trustworthiness in the eye of the customer. And this is crucial for businesses to survive post pandemic.
Final Thoughts
There's a saying that goes, the more things change, the more they stay the same. When it comes to customer experience, this has never been truer than now.
Although the need for a fantastic customer experience stays constant, customer needs are evolving, and business need to adapt. They want a new level of personalisation from business whose values stand firm. This obviously presents challenges to business globally, but also excellent opportunities for those who are innovative and agile.
If you would like to find out more about how to boost your customer experience, talk to the experts at FinXL.