Back to Articles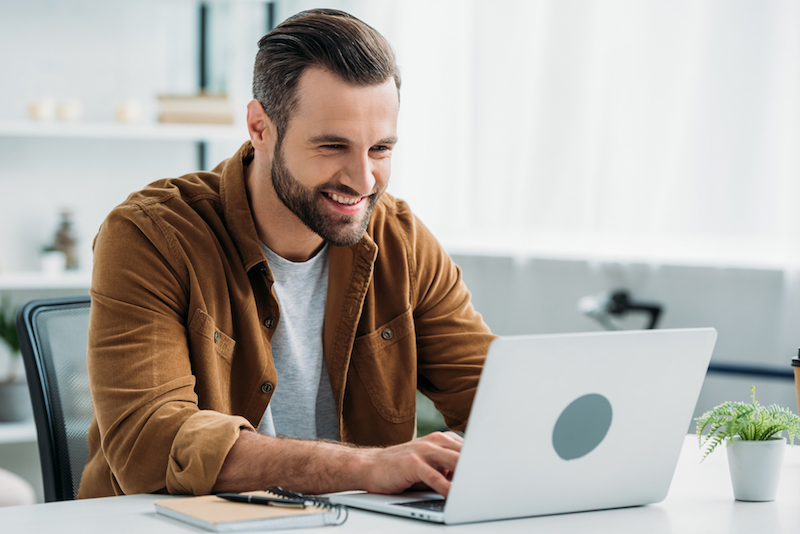 5 Tips To Lift Your CX Game
The customer experience (CX) is crucial to the success and growth of your business. Yet, it's something that many companies fail to put the necessary time and effort into. Here's everything you need to know about CX, and how to take yours to a whole new level.
Why Is The Customer Experience So Important?
Put simply, the customer is everything. There are many different parts that make up the holistic business machine, but without customers, you have no reason to exist. The customer experience defines how people interact with your brand, from first becoming aware of you through to (hopefully) making a purchase, and beyond.
In today's world, if your website is slow and lacking in information, your customers won't hesitate to move straight on to a competitor. Sales lost, all because of a poor customer experience. So, here's 5 tips for how you can enhance your customer's experience and ensure they move the whole way through your CX journey.
1. Review Your Current CX Practices
The best way to optimise your current CX practices is to start by reviewing them. Begin by mapping out every single touchpoint the customer experiences on their journey to a purchase and beyond.
First impressions are everything. Do your Google and social media ads take the customer to the relevant page they're searching for? Does your website provide accurate product and service information? Do your clients feel protected by your security protocols? Have you addressed FAQs clearly on your website? Can the customer contact you easily via a contact form, live chat or other means?
If you've got those aspects right, then you might be lucky enough for your potential customers to get to the point of wanting to hire you or purchase a product. And when they do get to the purchase point, you want to make sure that process is easy too. Are you addressing any last-minute questions or concerns? Are you creating ease of payment? Are you using testimonials and social proof to make the customer feel reassured?
A common CX mistake is to forget about the customer after they have made the purchase. Ensure that it is easy for your existing customers to seek assistance and consider if your internal systems support a great ongoing customer experience. By making sure that your existing customers remain happy you can improve retention and referrals.
2. Understand The Difference Between Customer Service And Customer Experience
It's important to understand that good customer service doesn't equate to a good customer experience. Customer service involves giving assistance to customers and dealing with them on a more individual level (often in a human-to-human interaction). Whereas customer experience encompasses a whole lot more, and usually involves considerable elements of technology. Customer experience relates to the full customer journey, from their first interaction with your brand and their comparison of you with competitors, all the way to their ease of purchase and satisfaction with your follow up post purchase.
3. Don't Over-Automate
Don't forget that many of your potential customers want to deal with a human. They want service that's truly personalised, so they don't feel like just another number. Be sure to plot your automation points carefully, and don't lose sight of human-to-human contact throughout the customer journey.
4. Learn From Feedback
In every business, complaints and feedback are inevitable. But not all feedback needs to be bad. In fact, it's the fuel you can use to improve your customer experience once and for all. Review your customer support tickets for common issues and be sure to address the problem to make for a better CX experience for future customers. Also make sure you conduct meaningful customer surveys and interviews. This information shows exactly where the CX journey is falling down, and highlights places where you can improve it.
5. Consider AI And Machine Learning Tools
While we touched on not over-automating earlier, it's important to remember that many customers love automation. There's no better feeling than when you make an online purchase and you're instantly sent a confirmation email, followed by notifications that your order is being packed and sent, then a link to where you can track the shipping. After that you receive emails on how to make the most of the product and service, along with a survey for feedback on your experience. You've got everything you need!
This popular method of automation uses artificial intelligence and machine learning. Chatbots on a website are perfect for answering simple customer questions. More advanced chatbots can pull information from various databases, such as checking stock availability, locating best prices and so much more. You can also use AI to your advantage in business planning, research and data analysis to enhance and optimise your entire business model to make your offerings more appealing for customers.
Want To Improve Your CX Game?
For a full range of business improvement and IT services to transform your business, you can count on the tech experts at FinXL. Contact us to find out how we can use technology to lift your customer experience game to a whole new level.