Back to Articles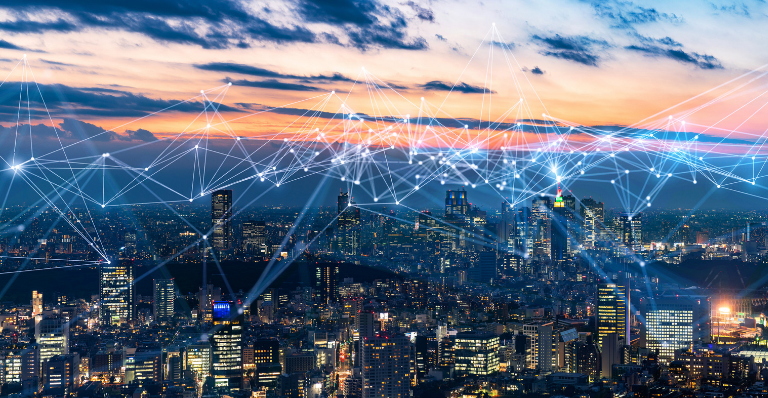 Is light the new comms nirvana?
As the quest to increase global access to fast, affordable internet continues, will beams of light be the solution.
Exciting new research by Alphabet X (formerly Google X) under the name Project Taara is trialling using light to transmit data at super high speeds through air as a narrow invisible beam, so similar to fibre, but no cables. This new wireless optical communications (WOC) system has the aim of extending provision of high-speed broadband to the unconnected, particularly in remote areas.
The objective is to help fill critical infrastructure gaps to major access points such as wi-fi hotspots, cell towers, etc., thereby opening up access to thousands of new users who until now were excluded as a result of high costs arising from fibre provision in difficult/remote terrain.
With global traffic projected to grow by 24% annually, physical restraints can pose extreme expansion difficulties, leading to the growing disparity between countries where, according to Opensignal, there is now a 7x difference in mobile internet speeds.
Where are they up to?
According to the Project Blog, they have just succeeded in filling a particularly stubborn connectivity gap between two African cities, Brazzaville in the Republic of Congo, and Kinshasa in the Democratic Republic of Congo.
Baris Erkmen, Director of Engineering for Taara, has confirmed that:
"Taara's wireless optical communications links are now beaming light-speed connectivity from Brazzaville to Kinshasa across the Congo River".
In terms of data transferred, the team reported that nearly 700 terabytes of data was transferred in 20 days using WOC with 99.9% availability. Perfect reliability however, cannot be guaranteed and prevalent weather and other conditions such as birds flying in front of the signal, have to be considered.
Therefore, whilst places such as "foggy San Francisco" may not be the most suitable for WOC, there are apparently many other locations with ideal weather to suit Taara's links.
So "comms nirvana", probably not, but as this innovative new technology continues its trials at other locations around the globe with the aim of significantly accelerating the deployment of extensive, high-throughput networks, it's definitely a very welcome new addition supporting the web's future.
FinXL supports many clients working within the advanced telecommunications, ISP's and satellite industry. Call any of FinXL's offices across ANZ for further information on our range of support services.
FinXL IT Professional Services - September 2021