Back to Articles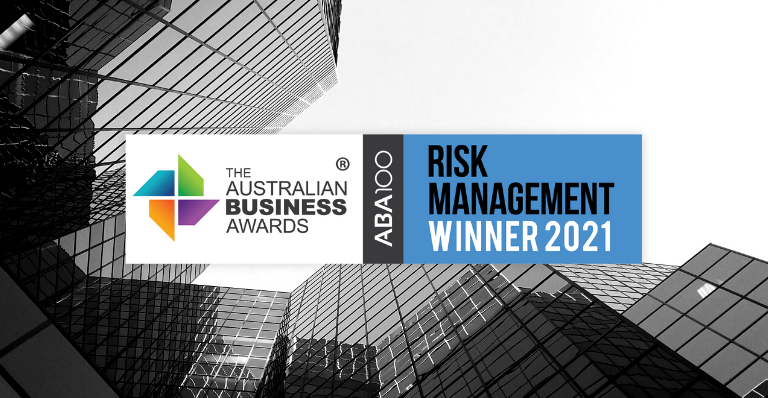 FinXL Wins ABA100 Award for Risk Management
FinXL IT Professional Services has been recognised as an ABA100 Winner in The Australian Business Awards 2021 for Risk Management. In their sixteenth year, the awards are an annual all-encompassing awards program that recognises organisations that demonstrate the core values of business innovation, product innovation, technological achievement and employee engagement via a set of established business and product award categories.
Tracy Thomson, FinXL's Managing Director commented "this award reinforces the innovative business processes and continuous improvement initiatives that we have in place regarding risk and is also great recognition for the talented and hard-working team that put so much effort into the analysis of our detailed business needs and compliance processes."
Thomson goes on to add, "this is FinXL's sixth successive ABA award win and we couldn't be prouder to be recognised for Risk Management. The past COVID-impact year has witnessed unprecedented business conditions around the globe and the Clients that we service, are continually looking for more information, evidence and reassurance that FinXL operates robust Risk Management procedures that ultimately will not compromise their own business operations. Through the recent Group adopting ISO27001:2013, an internationally recognised Information Security Management framework (ISMS), and achieving external accreditation, we are able to further demonstrate an effective adoption of information security best practice and offer our clients new levels of Risk Management assurance. We're thrilled to have this recognised and to win this award."
"The COVID-19 pandemic has presented one of the most significant business challenges ever faced by organisations across Australia. It created a critical need for leading organisations to adapt to new working environments and adopt new approaches to innovation whilst navigating the technical and operational constraints imposed by the lockdown," said Ms Tara Johnston, Program Director.
"As the world changes, these organisations have implemented new business tools, practices, and policies to facilitate productivity beyond the physical office, presenting unique opportunities for business transformation by rethinking their business strategies and processes," Ms Johnston added.
For more information on The Australian Business Awards 2021 and the ABA100® Winners, visit australianbusinessawards.com.au.