Back to Articles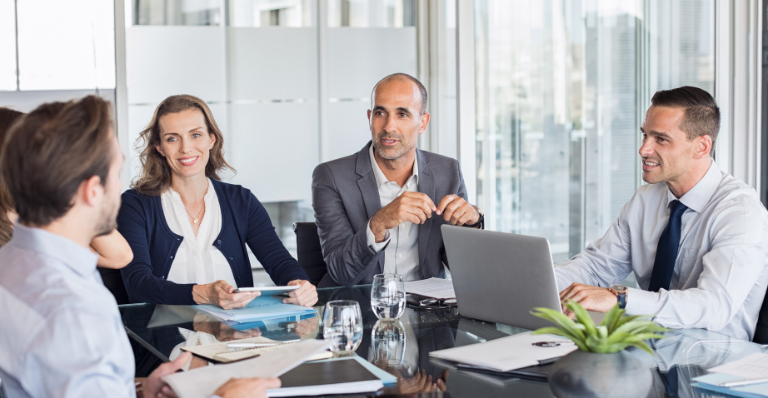 How to build an outsourcing strategy in 7 steps
For many businesses in the tech sector, a good outsourcing system is crucial.
Outsourcing some of your operations to experienced tech professionals can save you money, speed up your business transformation, help you meet deadlines, and give you access to tools and skills that you may not have in house.
However, engaging an outsourcing team isn't a decision that should be made lightly. You'll need to plan ahead and do your research to make sure you find the right organisation with the credentials and past experience to deliver what you need.
At FinXL, we've helped many Australian businesses find the perfect outsourcing solution. We've put together a step-by-step process to help you develop an outsourcing strategy that will bring positive change and newfound agility to your business.
Step 1. Set your goals and KPIs for outsourcing
Before you can start reaching out to outsourcing firms, you need to decide exactly what you want to get out of outsourcing.
A 2020 study from Deloitte found that the top objective for businesses looking to outsource was pricing, followed by flexibility. But for startups in the tech industry, the top priority might be about getting access to tools or talent you don't currently have, or getting your product out to market faster.
Once you've identified your primary goals, you can then set KPIs, which you'll share with the outsourcing teams you're considering. For example, you may determine that you want to be able to reduce your budget by a certain dollar amount, or set a timeline for when you want to release a new product with the outsourcer's help.
Step 2. Determine who on your team will oversee the outsourcing project
Next, you need to delegate responsibilities within your internal team; who on your team will be in charge of what aspects of the outsourcing program.
If it's a relatively small project, you may only need one liaison within your team who will dedicate time to select and engage the outsourcing team, briefing them on what's needed, and reviewing the work as it comes in.
However, if you're undertaking a large-scale outsourcing project, you may need to have several stakeholders within your team who oversee these different parts of the project together.


Step 3. Create a list of requirements for the outsourcing team
You're nearly ready to start reaching out to different outsourcers, but before you do, it's a good idea to create a list of "must-haves" for the team you eventually hire.
Here are some questions to consider as you put together this list:
What specific tools and skills do we require for this project?
What deadlines do we need to meet for this project?
What is our maximum budget for outsourcing?
Do we prefer to work with someone on-site, within Australia, or internationally?
How much experience does the outsourcing team need to have?
Are there certain times of day / days of the week we need our outsourcing team to be available?


Step 4. Build a comprehensive brief from your KPIs and requirements
Now that you know what your overall goals are, and the specific requirements you need in an outsourcing team, you're ready to create a comprehensive brief that you can show to the outsourcing companies you're considering.
In addition to including your goals, KPIs, and requirements, be sure to provide a detailed overview of the project(s) you're looking for help with, and give plenty of background on your company, its mission, and who your clients/customers are. The more information you're able to provide, the more likely you'll be to find the perfect fit.
Step 5. Begin reaching out and comparing outsourcing companies
With your brief finalised, it's time to start researching suitable outsourcing companies and reaching out to them. It's a good idea to consider at least three or four different suppliers, so you can compare what services they offer and ensure competitive pricing.
Your brief will help you to limit your choice, but there are other questions you should ask during this phase. This is your time to discuss things like methodologies, communication channels, contract terms, and previous experience that will help you determine which of the different teams to go with.
FinXL has close to 20 years' experience providing change management consultancy advice and support to clients considering an outsourcing strategy
You can learn more about the individual services we provide here, https://www.finxl.com.au/services or review some of our case studies to see how we can help.
https://www.finxl.com.au/clients
To get in touch with FinXL for assistance with the research phase of your outsourcing project, contact us here
Step 6. Make a selection and build a timeline for launch
After you've made a final decision on which outsourcing supplier to go with, the next thing to do is prepare to go live with your project.
Ideally, your outsourcing team will have given you a clear indication of when they're able to start and what their process will be. You'll need to align their milestones with your own internal timelines, and make sure everyone involved with the project internally is aware of the plan. Don't forget that any tech project is about much more than just technology – there will need to be a communication plan, probably a change project and usually an implementation plan to ensure smooth transition to your production environment.
Step 7. Launch the project and measure as you go
Now comes the easy part! With all of the strategising you've done thus far, your launch date should go smoothly.
Once the outsourcing begins, you will want to frequently check in to make sure all the agreed KPIs and timelines are being met. If you're working with a change management team from FinXL, you'll receive regular reporting on all agreed KPI's and SLA's, a dedicated Project Manager as your first point of contact and a set of escalation points up to FinXL's Executive Board to ensure you receive the right level of service and any issues are dealt with promptly.
With a comprehensive strategy like this, you'll be certain to find the right outsource partner and be well on your way to reaping the benefits.