Back to Articles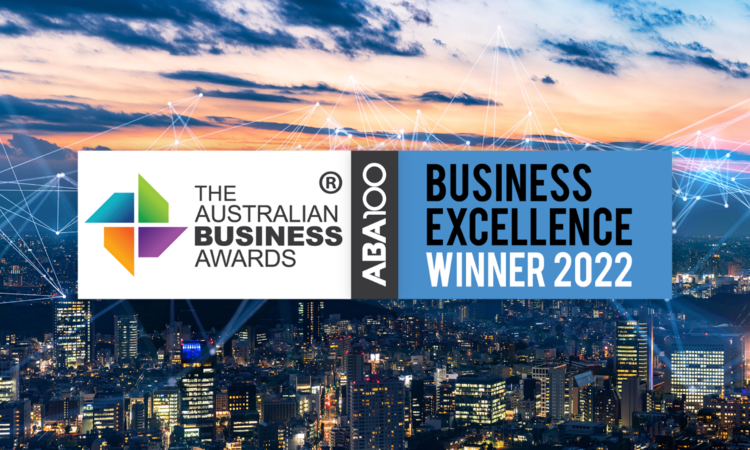 FinXL wins ABA100 Winner for Business Excellence in the Australian Business Awards 2022
​FinXL IT Professional Services (part of the Finite Group) has been recognised as an ABA100 Winner in the Australian Business Awards 2022 for Business Excellence. In their seventeenth year, the Awards are an annual all-encompassing awards program that recognises organisations that demonstrate the core values of business innovation, product innovation, technological achievement and employee engagement via a set of established business and product award categories.
Tracy Thomson, FinXL's Managing Director, commented, "This award reinforces the innovative business processes and continuous improvement initiatives that we have in place and is also great recognition of the talented and hard-working team that put so much effort into ensuring we operate best of breed systems and processes."
Ms Thomson continued, "This is FinXL's eighth successive ABA100 award win and we couldn't be prouder to be recognised for Business Excellence. We are able to provide readily accessible and visually compelling information to all of our stakeholders, from executive board, through senior leadership team to sales and delivery teams. We're thrilled to have this recognised and to win this award."
Paul Jewell, FinXL's National Head of Services, who led the initiative said, "the initiative included two key threads: the implementation of an interactive and highly configurable Sales Dashboard and the implementation of a Business Performance Dashboard. These were two very important components of an ongoing digital transformation program across the business. FinXL planned and executed a significant program of work to increase automation and improve staff productivity in parallel with providing far greater insights and performance analysis tools to the management team."
For more information on The Australian Business Awards 2022 and the ABA100® Winners, visit australianbusinessawards.com.au.