Back to Articles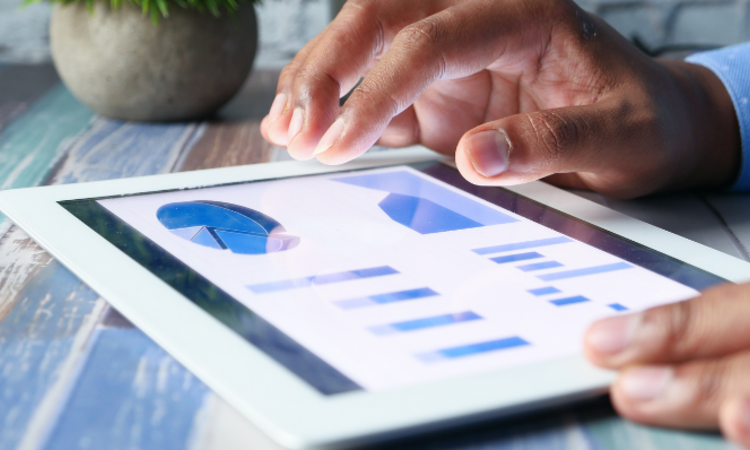 These are the digital skills in high demand now and into the future
​The digital economy of the 21stCentury continues to transform today's workforce at an accelerated rate, as traditional roles are either automated or replaced by digital equivalents. For prospective employees everywhere, this means that possessing the right digital skills will make you a highly valuable asset for organisations now and well into the future.
Much of this digital transformation of the economy has been accelerated over the past few years with the advent of Covid and the level of disruption caused to the workplace. The ensuing mass-migration away from the office towards mobile, remote, and virtual work, where traditional notions of business hours and CBD-based hubs have become increasingly irrelevant, has also created a considerable digital skills gap that will need filling in order for Australia's economy to remain competitive over the next decade and beyond.
Out with the old and in with the new
Those with the right digital skills are already in high demand, and the Australian workforce is likely to require well over 150,000 new IT workers over the next five years, according to a number of recent reports, while over 80 per cent of the current workforce will require digital upskilling over the same period.
As automation and artificial intelligence continue to eat into the workforce, replacing positions such as checkout operators, typists and bookkeepers, to name but a few, the most in-demand digital skills will be centred around harnessing the unprecedented amounts of content being created, not just by organisations but by millions and millions of network-connected devices, for the most actionable results possible.
The greater the expertise the greater the demand
So, what are the specific skills in high demand right now? A report titled Digital skills in the Australian and international economies commissioned for the federal government's National Skills Commission and published in March 2022, analysed over 6 million Australian job advertisements since 2015.
What it found were three distinct subsets of digital skills, all of which have been in increasingly higher demand year-on-year over that period: baseline skills, specific skills and cutting-edge skills.
Baseline digital skills include knowledge of Office suite software, enterprise planning and enterprise management software. Specific digital skills are those requiring a higher level of technical expertise in areas such as data analysis, digital design and marketing, software and programming, network support and customer relationship management (CRM) software. Cutting-edge digital skills, which are the most highly sought after, deal with high-end data management, architecture analysis, cloud solutions and scripting languages, as well as technology development in critical technology areas such as 5G, AI and machine learning, analytics, app development and the Internet of Things.
Anyone with a mixture of the above skillsets is already highly sought after anywhere on the planet and will become increasingly so into the future. Conversely those that lack any of these skills will need to retrain and upskill as soon as possible if they want to remain relevant in the brave new world of the digital workforce.
Most workers will already understand this new reality, at least implicitly, after witnessing the changes in their own workplaces over the past few years thanks to Covid and the new reliance it has placed on digital technology. Advances in this technology allows us to work remotely and at different times of the day to colleagues we may have sat next to in a cubicle for years, and this trend is going to become more pronounced, accelerated by the advent of 5G and the speed with which we can communicate and disseminate data.
To discuss your digital skills requirements or to explore opportunities for digital skilled consultants within FinXL, call your local FinXL office today.