Back to Articles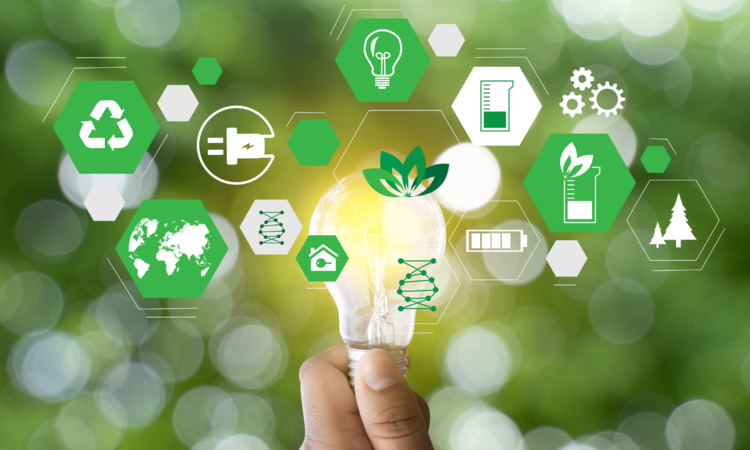 Turbo-charged renewables sector expected to create over 1 million new jobs
​Australia is on the threshold of becoming one of the global renewable energy powerhouses of the 21stCentury, or that is the hope anyway. Replacing the coal, oil and gas we've relied on forever is energy derived from a combination of sunlight, geothermal heat, wind, tides, water, and some types of biomass, in a migratory process that will entirely alter the energy landscape, attract untold billions in investment and create over a million jobs, according to speakers at the recent Jobs and Skills Summit in Canberra.
Speaking at the Summit, noted economist Ross Garnaut, a leading advocate for the renewable sector since its inception, said Australia could become a green energy export superpower, capable of cutting a massive 7 per cent off global emissions on top of the 1.25 per cent we are currently responsible for. He also said Australia was better placed than "any other country" to benefit from the global push towards clean energy, citing five crucial advantages: the best solar and wind resources in the developed world; massive mineral ore exports requiring energy-intensive processing; an abundance of critical materials needed in the zero-carbon economy; huge amounts of land for biomass energy and carbon sequestration; and human skills and infrastructure in mining.

As significant as the industrial revolution

Introducing Garnaut, Prime Minister Anthony Albanese said the country was at a "critical juncture in time, where the clean energy revolution is as significant as the industrial revolution."
Given the size of the task at hand, the new PM might just be right. A recent report from the Net Zero Australia project, a research partnership between the University of Melbourne, the University of Queensland, Princeton University and Nous Group, found that to meet our net-zero emissions target by 2050, Australia will require a roughly 40-fold renewable expansion of the current generation capacity of the national grid, including the installation of almost 2 terawatts of solar PV. Green hydrogen, produced by all those terawatts of solar and converted to ammonia or liquefied, is expected to be Australia's largest clean energy export, with hydrogen from wind also expected to make a major contribution.

The report, published on August 25, outlines the challenges facing the nation in meeting its energy targets but, more interestingly, the significant opportunities it offers both economically and employment-wise. Net Zero Australia estimates that between 1 million to 1.3 million new workers will be needed to reach net zero, with most of the jobs in growing exports across northern Australia, which is likely to experience significant population growth as a result.

Mining workers in the box seat

So what professions are likely to benefit most from the massive jobs growth expected in the sector? Many of those currently in the mining workforce will benefit greatly from the size and scope of the mega projects ahead, with huge demand for a vast number of roles, including but not limited to: engineers (structural, chemical, electrical, and civic), surveyors, concreters, truck drivers, electricians, plumbers, earthmoving and other heavy machinery operators, scientists, geologists and construction managers.

Many more thousands of jobs will also need to be created in areas such as transport, not just for the commodities going to and from ports and to capital cities, but for this massive new workforce, many of which will operate on a fly-in-fly-out (FIFO) basis.

Then there's the services staff that will be required in areas such as food and accommodation to cater for this massive new workforce, and a host of other jobs likely to be created in the towns nearest to these mega-projects that are likely to experience population explosions.
And last, but certainly not least, is the vast array of Technology jobs that sit behind all aspects of the renewable energy transformation now underway. From infrastructure to monitoring to security, they will all contribute to a sizeable uplift of new opportunity for those in the technology, digital, risk and business transformation service industries, such as FinXL. Already closely working with some of Australia's largest energy providers and distributers, FinXL is very excited about the opportunities ahead in this dynamic sector

Given the size of the task at hand and the ambitious way in which federal and state governments are finally attacking global warming, these projections may yet prove to be on the conservative side. Whatever happens, the renewable sector is about to enter a period of mega-growth and those with the right skillsets are in the box seat to benefit immensely.
Call your local FinXL office today to explore current project opportunities working for FinXL in the energy sector.