Back to Articles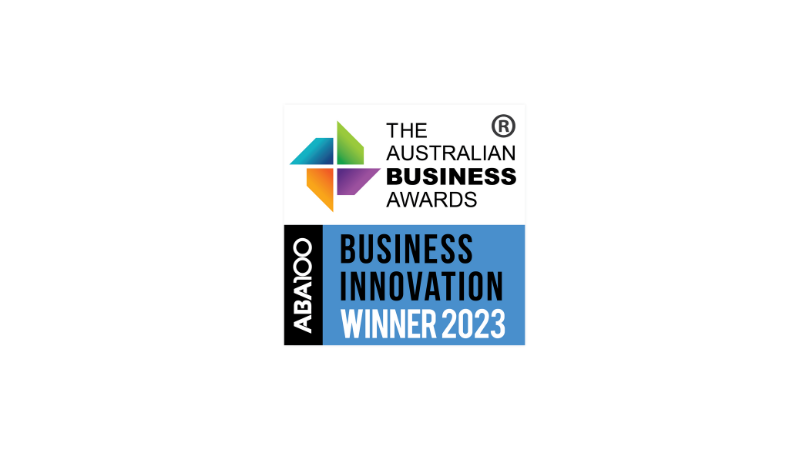 FinXL Celebrates Another Win: Recognised in the Australian Business Awards for Business Innovation
​We're delighted to announce that FinXL IT Professional Services has yet again been acknowledged in this year's Australian Business Awards, this time in the Business Innovation category.
A Word from Our Managing Director
Our Managing Director, Sean Duffy, couldn't be prouder: "Winning an Australian Business Award in the Business Innovation category this year confirms our ongoing commitment to providing innovative IT solutions. This achievement highlights the relentless work our dedicated team has poured into developing innovative strategies that exceed client expectations."
Duffy adds, "It's an important accolade, which marks our sixth successive ABA award. This award not only validates our innovative practices but also celebrates the robust team spirit and determination within FinXL. It serves as a tribute to the individuals who consistently go above and beyond to ensure that we align with best-in-class solutions that meet the ever-evolving technological demands."
A Tradition of Excellence
Now in its sixteenth year, the Australian Business Awards program serves as a pivotal platform for organisations that excel in business innovation and technology. The program offers recognition on both national and international levels. National winners like FinXL are benchmarked in the international chapter at The World Business Awards, providing an exceptional opportunity to measure up against global top performers.
Remarks from the Australian Business Awards Program Director
Ms. Tara Johnston, Australian Business Award's Program Director, noted, "As we've seen every year, the winners develop cutting-edge products and implement business processes that significantly enhance efficiency. A culture of ongoing innovation is key to retaining top talent and staying competitive in today's market."
About the Australian Business Awards
The Australian Business Awards comprise a diverse range of organisations—including private and public companies, multi-national subsidiaries, non-government organisations, educational institutions, and government departments and agencies—all operating within Australia.
For more information on The Australian Business Awards and this year's Winners, please visit australianbusinessawards.com.au