Back to Articles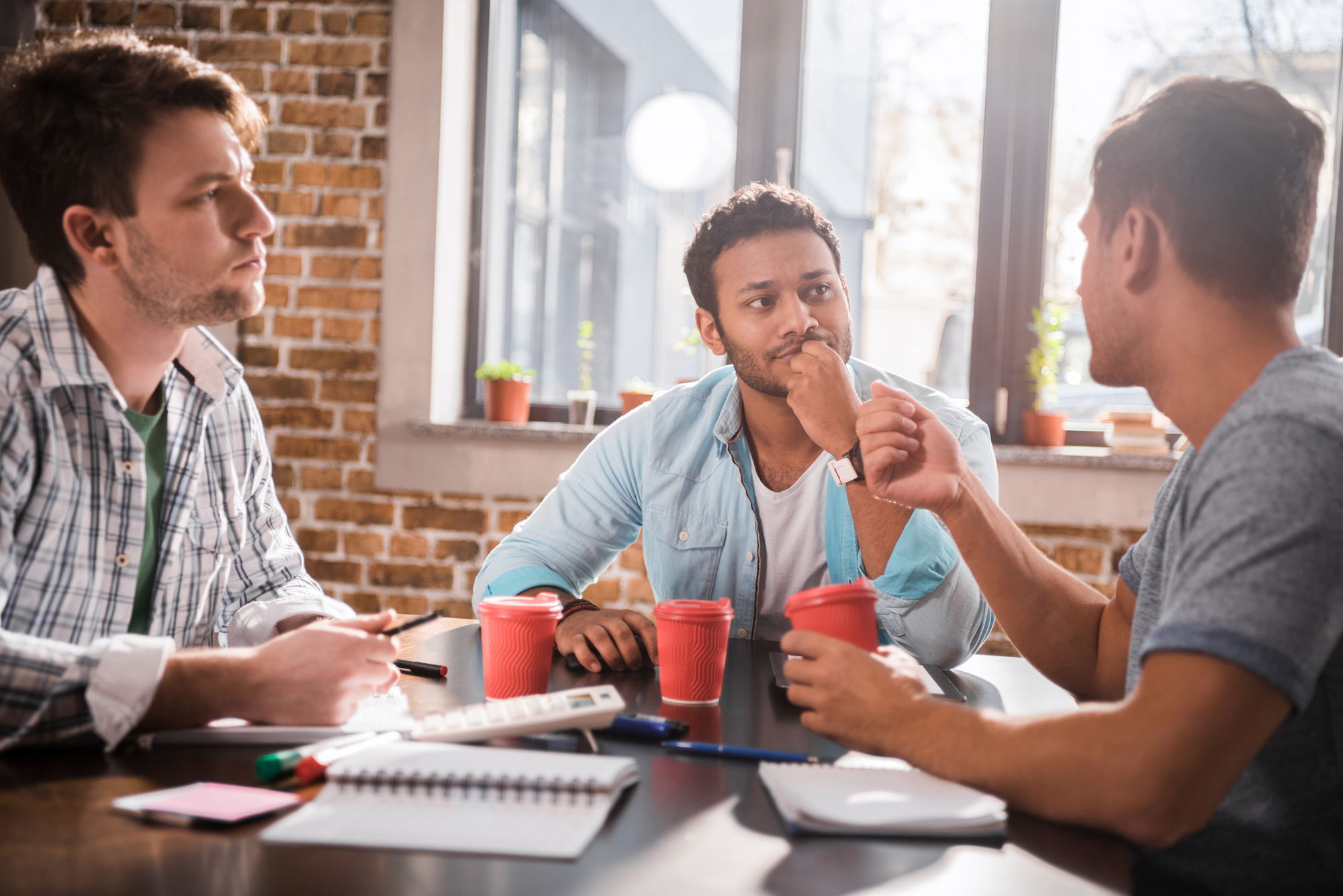 PROS AND CONS: Is the ICT graduate program the right path for me?
Are you contemplating your first career step after university?
It's a big decision and if you get it right, will help set you up for a successful career (and early retirement... hopefully!)
The good news is that IT graduates have a huge range of options. It is estimated by the Australian Computer Society that by 2022, Australia's IT sector will need to fill an additional 81,000 jobs. But with only 4000 IT graduates flowing into the workforce each year, we're on track to fall well short of our estimated skills needs.
This means you have the pick of all the great grad opportunities.
Here are the pros and cons of a graduate ICT program to help you discover whether it's the right move for you.
What is a graduate program?
Unlike an entry-level job, an ICT graduate program offers a formal and highly-structured progression pathway. These roles include training, mentoring support, often departmental rotations and the chance to develop your network.
THE PROS OF AN ICT GRADUATE PROGRAM
1. Structured training
It's a big move from the world of university to the world of work. You'll be faced with a steep learning curve, especially when it comes to practically applying your academic and technical knowledge.
An ICT graduate program eases this transition by giving you a structured training program backed up with strong support. It's specifically designed to help you learn a lot in a short amount of time.
2. Mentoring
It's likely you've encountered at least one brilliant teacher during your university years. Someone who not only helped you grasp course content, but had specific and important industry knowledge that you just couldn't find in a book.
This vital type of mentoring continues in the graduate program environment. You'll be paired with a mentor - be it someone who has recently completed the graduate program or a senior member of your team - who will act a guide through your training. They'll provide you with key ICT industry insights and company knowledge that will accelerate your progression.
3. Networking opportunities
Developing a strong network is paramount to success in the ICT industry. Grad programs make it easy for you to network, both inside and outside of your organisation. Making connections with the right people across the company and industry serves you in two ways.
First, it helps you learn more about the organisation, which assists in your day-to-day job. Second, it allows you to impress those who may have a say about your future career at the company, and beyond.
4. Rotational department work
Many ICT graduate programs factor in work rotations, where you're given the opportunity to work in different teams and departments. The aim is to give you a well-rounded work education in preparation for potential leadership. The added bonus with rotations is that, apart from the chance to learn new skills, you can also network, network, network.
5. A shining star on your resume
Most movers and shakers in the ICT industry offer graduate programs. Being one of the few to secure a position at a well-known firm, and learning from some of the most experienced, looks very impressive on your resume.
FinXL's graduate program offers you an added advantage – the chance to work with a large range of ASX listed companies across a number of different industries. Imagine beginning your graduate program with a 6-month stint at a large telco, before moving to work on a top-tier bank for 12-months. Then, maybe you'll rotate to work for a logistics organisation before finishing up with a mining company.
Rather than applying for a graduate program with a single, large organisation (along with thousands of other applicants), you get your foot directly in the door of some of Australia's biggest names. You have the opportunity to sample a few and get a feel for what might be your best fit.
THE CONS OF AN ICT GRADUATE PROGRAM
1. They are competitive
Graduate programs are popular because of their proven ability to set you up for a great career, so you'll be competing against hundreds of eager applicants for a spot. The interview process is also rigorous and can involve multiple stages and interviews. The FinXL Graduate Program interview process varies from state to state, but it's not as gruelling as some other grad programs you encounter as an IT graduate. Generally, you can expect a few rounds of interviews with FinXL.
Should you manage to get into the program, be ready for the competition to continue. Most of these positions are in corporate environments where staff vie for perks and promotions.
2. You might need to work long hours
Even though graduate programs have formal training structures, you're still considered a professional employee. Sometimes there are times you will need to work beyond your standard hours. At FinXL, work-life balance is important to us. While sometimes hours can vary, you can generally expect to work regular work hours.
3. ICT graduate programs are primarily in corporate environments
The vast majority of ICT graduate programs are run by large corporates. For some people, this might be exciting, but not for all.
The great thing about the FinXL graduate program is that you can experience working in a wide range of organisations including large corporations such as Telstra, NBN and NAB as well as mid to small sized businesses. This exposure to a range of businesses will help you identify what suits you when it comes to choosing where you want to work in the future.
That is a rundown of some pros and cons of ICT graduate programs. While it's clear the advantages outweigh the disadvantages, perhaps you're still feeling unsure if it's the right pathway for you. If so, please get in touch. We'd be happy to talk to you through the finer points of our ICT graduate program or other job opportunities.