Back to Articles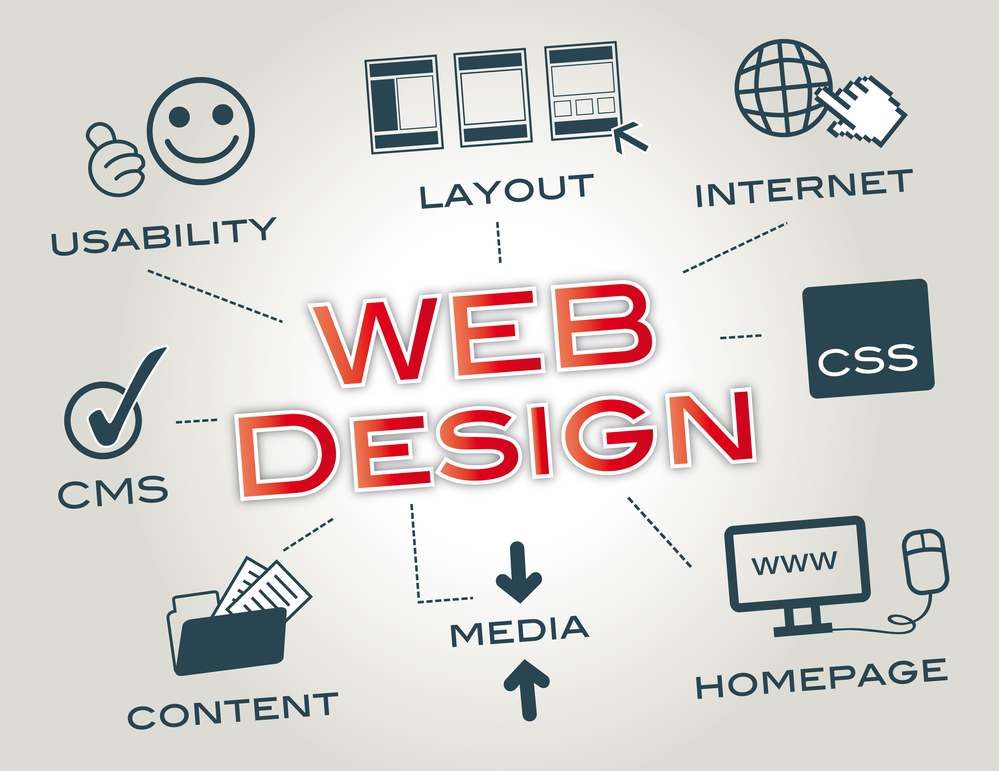 Don't Make Me Think Part 2: Key Guidelines for Exceptional Website Usability and Customer Experience
Your site's usability and user experience (UX) become defining factors for how many visitors your site gets, how long they stay, and whether they want to return to it in the future. There are billions of web pages on the net, so if your site is hard to navigate or to do the things people are visiting it for, then people simply won't ever use it. And without an appealing website, your company's long term success inevitably suffers.
In Part 2 of this series, (check out part 1 here) we take a look at four website fundamentals that vastly improve the usability of websites, which in turn improves the customer experience so your visitors will want to keep coming back to your site again and again.
Key guidelines for exceptional website usability and customer experience
Navigability
Having intuitive navigation on your site is crucial for ensuring visitors can find what they're looking for. Ideally, visitors should be able to arrive on the site and not get bogged down wondering where they should click next. Moving from point A to point B should be intuitive and pain-free.
Here are some top tips for optimising your site's navigation:
Keep the site navigation structure simple (and near the top of the page)
Additionally include navigation options in the footer of site
Use breadcrumbs on every page (except for the homepage) so people are aware of their navigation trail
Include a search box near the top of the site so visitors can search by keywords
Don't offer too many navigation options on each page
Don't go too deep. In most cases, it's best to keep your navigation to no more than three levels deep
Include links within your page copy and make it clear where those links lead to
Once you've set the structure of your site navigation, keep it consistent. The location and labels for site navigation should be the same on each page of the site
Credibility
Using web design conventions, design elements, and strategies that visitors are already familiar with helps give your site greater credibility. This essentially means the amount of trust your site conveys to the user. One of the best ways to improve your site's credibility is to be clear and honest about the product or service you're selling. Don't make visitors dig through dozens of pages to find out what it is you actually do. Instead, be up front about it, and dedicate a good portion of the site to explaining the value behind what you do.
Another important way to boost credibility is to have a dedicated pricing page. While it can be tempting to force people to contact you to learn more about pricing, having prices listed clearly on the site makes your business seem more legitimate and trustworthy. You're not trying to hide anything, you know you provide a great service and are happy to tell people what you charge for it. Ultimately, having a website that's focused on credibility helps enhance the reputation of your company's brand.
Accessibility
In order to provide a truly great user experience, your site needs to be compatible with all the different devices, operating systems, and browsers your visitors use. This means your site needs to be optimised to provide a seamless viewing and user experience with Windows and Mac desktop and iOS and Android smartphones and tablets. If you don't meet these minimum requirements you're basically excluding large portions of your possible customer base.
At a high-level, this means investing in a website structure that is highly flexible and responsive. With a responsive site, content is automatically resized and reshuffled to fit the dimensions of whichever device a visitor happens to be using. At a lower level, improving accessibility can be as simple as adding alt-text to all of your images (so visually impaired visitors who can't see images in their browsers can still understand what's on the page).
At the end of the day, it's more important that your website provides a great experience across different platforms rather than focusing on trying to look identical across all platforms. And that can mean adhering to platform-specific design conventions instead of trying to squeeze in unique elements that users of that platform might not be familiar with.
User-centricity
Fundamentally, great usability and user experience rely on the preferences of the end users. So you should always keep in mind that if you're not designing your site specifically for them, then who are you designing it for? This helps to prioritise creating a site that's great to use rather than simply a site that you think looks good.
The design principles detailed in this article provide a great starting point but there are other ways that you can find out more objectively how easy your site is to use. This is by conducting user testing, getting user feedback, and making changes based on these responses. There are a some great user testing tools that you can use for this purpose:
Crazy Egg - this tool can track multiple domains under one account and uncovers insights about your site's performance. This can be achieved through four different intelligence tools -- heat map, scroll map, overlay, and confetti.
UserZoom - this very popular tool provides the option to use your own participants in user tests or to make use of their advanced search engine that has over 100 million possible participants. UserZoom is known for providing quick feedback and the ability to carry out multiple user testing studies in quick succession.
Loop11 - this tool allows you to easily create usability tests, even without any HTML experience.
Ultimately, creating a great user experience means genuinely caring about the journey of your customers. So as a final piece of usability/UX advice, try to put yourself in the shoes of your site's visitors and keep them in mind every step of the way. If you'd like to learn more about how important creating a great UX is for engaging today's customers, talk to FinXL.