Back to Articles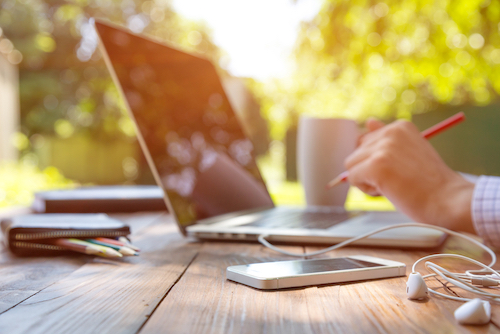 The Do's and Don'ts of Team Communication and Culture During COVID-19
The COVID-19 crisis has drastically changed the way that businesses navigate communication and culture.
Working from home is the 'new normal' for most Australians, making it difficult for leaders to boost morale and foster workplace friendships.
We hope the Do's and Don'ts outlined below will help to provide a communication and culture strategy framework for your business moving forward.
DO
DO: Keep Communication Flowing
Set expectations
Setting expectations keeps staff accountable and ensures a mutual understanding. This will limit the possibility of miscommunication. It is important for you to clearly outline working from home expectations, as well as any objectives and deadlines for tasks. Trello is a great project and task management system that helps keep employees accountable for outcomes and provides visibility for managers.
Video not audio
Implement video communication where possible to allow your employees to feel more connected with one another. Check out our article on the best software tools for video conferencing.
Encourage feedback
Asking for feedback gives your staff the opportunity to communicate what is and isn't working effectively. Feedback is often best given in person. In lieu of having face-to-face meetings, use a one-on-one video conference to glean feedback from your team members.
Check in to individual needs
Check in with staff to see how they are feeling. This crisis will affect everyone differently and it is important to make sure you are being compassionate to your team and supporting their needs. Also be mindful that staff will have differing work from home situations which will impact the days, hours or ways they are working. For example, some employees might have their children at home who may need to be home schooled. For this reason, it's important to give your team flexibility around how they structure their workday.
DO: Provide Staff with Key Resources
With an overload of information about COVID-19, staff may be finding it difficult to navigate legitimate and useful resources. Providing staff with relevant and credible information during this time is important to ensure they feel supported.
Resources could include information about:
DO: Provide Regular Routines
Having a consistent routine in the midst of uncertainty will help staff working at home to create a sense of normality and feel anchored. An established routine is also crucial for managing mental health.
The Beyond Blue Foundation has recommended four clear ways to create a routine in a remote working environment:
Make a plan for each day – this allows management to be across their staff members schedules which can help with planning communication.
Have set start and finish times – this helps staff know when to be switched off and when to focus on work. Remember to be flexible here for employees who have other responsibilities, like looking after their kids, when working from home.
Continue your usual physical exercise – exercise can be a good stress release and it will enable staff to have a clear mind.
Schedule lunch time catch-ups via phone or video call – This will give staff their normal social lunch time break where they can switch off from work.
DON'T
DON'T: Forget About Social and Fun Activities
Although it's easy to be caught up with the hype and changes of this crisis, social and fun activities should not be forgotten. Try to maintain the regular social activities in the office by connecting team members who share similar hobbies.
For example, if your office has a lunchtime run club, you could help them foster discussions on WhatsApp, Slack or Strava. This would allow them to continue their usual "water cooler" conversations at home by sharing their daily running routes and impressive times!
Alternatively, if Friday lunch is part of your office's usual social routine, implement a company-wide virtual lunch. If you can, you could even send UberEats gift cards to staff as a special surprise.
DON'T: Create Panic
Your staff are already being bombarded by negative messages about COVID-19. Workplace leaders should act as a stable base for your employees to feel secure.
Avoid:
Using words such as crisis, disaster, catastrophe
Having unclear and confusing communication
Making people feel like their job is not secure
Having no action plan and/or not communicating it to staff
Isolating staff whose hours may have been reduced
Discussing financial hardship with staff
DON'T: Micromanage or Show Distrust
Once expectations for staff have been set, you must trust your team and allow them to work in peace. Checking in with staff is important, but staff should not feel as if they are being monitored or micromanaged.
Strong management skills are required to walk the fine line between offering guidance and demoralising your employees. This is where setting expectations and allowing feedback will be particularly useful tactics.
Other tactics include:
Focusing on managing productivity, not tasks or hours worked
Creating transparency
Being a facilitator, not a dictator
Making staff accountable to each other
Giving employees decision making power
This is a difficult and unprecedented time for businesses across the globe. If you are struggling to maintain communication with staff or clients, talk to the experts at FinXL and we will assist you with creating effective technical solutions.