Back to Articles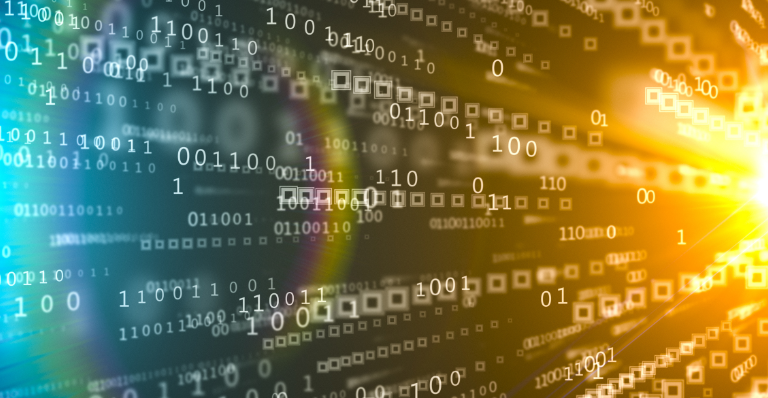 How low code is changing the tech industry in ANZ
How low code is changing the tech industry in ANZ
If you keep up to date with the ever-shifting face of the tech industry, then you've likely come across the term "low code" already.
Low code software development is a relatively new player in the field, allowing for more agile, cost-effective software development—sometimes at the cost of greater restrictions on the end product.
Many in the tech industry, particularly within SaaS, are already adopting low code, and projections show that over the next few years, low code solutions will become far more widespread.
Let's explore exactly what low code is, and what you need to know as a business owner or professional in the tech industry to prepare for this seismic shift.
What is low code software development?
As the name suggests, low code is a method of software development that replaces much of the complexity of traditional coding with visual development.
Low-code solutions come pre-loaded with popular functionalities, which developers (or even people with just basic knowledge of coding and software development) can drag and drop to build a new piece of software.
This vastly reduces the amount of work that needs to be hand-coded, and low code offers a number of benefits beyond that:
The benefits of low-code solutions
Speed of delivery. Because low-code involves more automation and less low level coding, teams can deliver prototypes and final products much faster—by some estimates, up to ten times faster than using traditional methods.
Cost of development. Low-code platforms aren't free, but they're often more cost-effective because they require fewer resources throughout the process and the cost of support and maintenance is typically much lower.
Agility during production. For tech businesses that use Agile project management, low code allows developers to make changes to the software faster, without having to rewrite a lot of code. Software solutions can be evolved rapidly, in close cooperation with the business or product owners.
More accessibility. By reducing the need for complex coding languages, low code removes much of the obscurity that clouds traditional software development methods for non-developers.
Enhanced teamwork. The visual design elements of low code mean the IT team is no longer siloed as they develop software. They can work directly with other teams in the business to ensure the product is coming along as planned, and more easily gather feedback to guide the project.
Opportunities for remote and contract work. Low code gained a lot of popularity during the pandemic, as teams learned how to collaborate while working remotely. With low code, more people in the business can monitor software development, even if they aren't in the same room as the software developers leading the project. Because less knowledge of coding is necessary, businesses have more opportunities when outsourcing project work to skilled dev teams.
CTA: Save time and money on your next software development project with FinXL.
Are there downsides to low code?
Looking at the benefits, it's easy to see why low-code solutions are already so popular. But before you settle on a low code platform, there are a few things to consider:
Investment. Though low code may be more affordable in the long run, it does require an upfront investment for the platform you choose. Costs can also increase when scaling projects within a low-code platform.
Options. There are many low-code platforms operating in ANZ, and it's vital to choose one that suits your particular business needs. Switching low-code platforms mid-project can be a big headache.
Restrictions. Because low-code uses automation and pre-loaded features, you may have fewer options when it comes to design and functionality—something you won't have to worry about as much with bespoke code created by a skilled developer.
Learning curve. Low-code doesn't mean no code—while experienced software developers should be able to pick up low code platforms easily, those with less knowledge of coding can expect a relatively steep learning curve.
Low code in APAC: Where is it now and where is it going?
It's no surprise that the growing tech industry here in Australia, New Zealand, and the rest of APAC, has been quick to adopt low-code solutions.
According to a 2020-2021 study from IDC, nearly 40% of IT leaders in the APAC region are already using low-code development tools.
It doesn't look like low code will be a short-lived trend in Australia and New Zealand, either. In the same survey from IDC, nearly one-quarter of ANZ businesses said they plan to adopt low-code in the near future.
"Developers that [we] spoke with in Australia suggested that the increasing participation in app development by non-IT staff, the high cost of IT labour and relatively long lead-time for traditional development and a growing maturity around agile and DevOps practices are creating unprecedented demand for low-code development," Mark Weaser, APAC vice president of the low-code platform OutSystems, told IT Brief Australia.
Will your business ride the tide of low code?
As the low code market grows here in APAC, businesses will have even more options to harness the agility, speed, and cost-effectiveness of low-code solutions.
If you're looking to speed up your software development processes, while maintaining quality and staying within your budget, FinXL is here to help.
Get in touch with a FinXL expert today to discuss what projects you have in the pipeline, and find out how we can help you achieve your goals.